5 Ways To Use Rose Water For Glowing Skin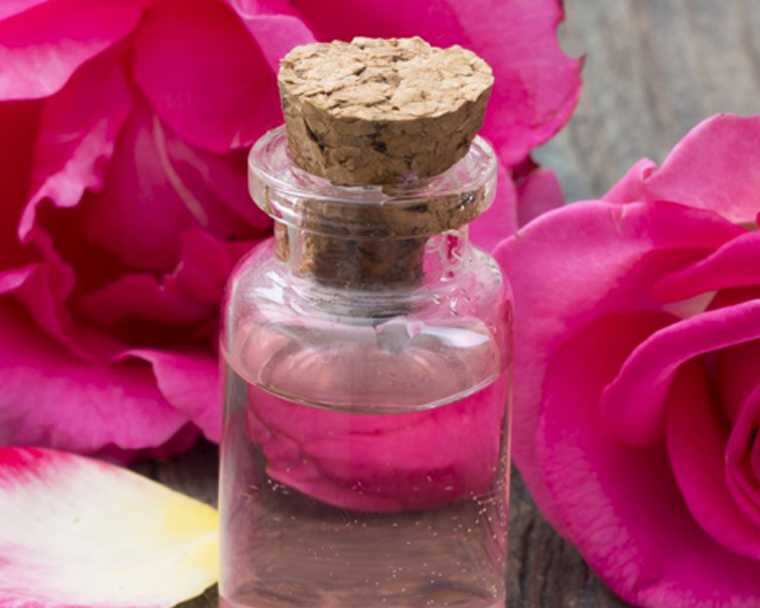 Rose water
is flavoured water prepared by soaking rose petals in water. Rose water comes with great benefits when it comes to skincare. It is suitable for all skin types including the most sensitive skin. Rose water has been a popular beauty ingredient since ancient times and is often found in beauty products for its rejuvenating, soothing and calming properties. It also has antiseptic properties and is often used to impart glow to the skin. Here are some ways you can incorporate
rose water in your beauty regimen to get glowing skin
.
5 Uses of rose water for glowing skin
Rose Water as Skin Toner
We are often told to follow a cleansing, toning and moisturising skincare regimen in order to keep the skin healthy and radiant. Toning is usually ignored but it is a significant step in skincare as toner removes oils, dirt and debris from the skin that  the cleanser has missed. Hence toner aids in cleansing the skin thoroughly while maintaining its delicate pH balance.
Pure rose water is gentle in nature and helps in maintaining the skin's pH balance. It also possesses astringent properties which helps clean the pores of oil and grime toning the skin further. Regular use of rose water will keep the skin free of extra oil and help prevent problems like blackheads, whiteheads, acne and pimple. Using rose water as toner is better than using chemical based toners which might dry out the skin.
Rose water has soothing properties and can be used as an all-natural skin toner. Apply rose water on your face and allow it to settle in your pores. Your face will feel fresh and the lingering rose aroma will uplift your mood.
//$.getScript('https://apis.google.com/js/platform.js', function(){});
window.fbAsyncInit = function() { FB.init({ appId : 424254827624943, session : '', // don't refetch the session when PHP already has it status : true, // check login status cookie : true, // enable cookies to allow the server to access the session xfbml : true, // parse XFBML oauth: true });
}; (function(d, s, id) { var js, fjs = d.getElementsByTagName(s)[0]; if (d.getElementById(id)) return; js = d.createElement(s); js.id = id; js.src = "https://connect.facebook.net/en_US/all.js"; fjs.parentNode.insertBefore(js, fjs); }(document, 'script', 'facebook-jssdk'));
}); !function(d,s,id){var js,fjs=d.getElementsByTagName(s)[0];if(!d.getElementById(id)){js=d.createElement(s);js.id=id;js.src="https://platform.twitter.com/widgets.js";fjs.parentNode.insertBefore(js,fjs);}}(document,"script","twitter-wjs");