6 Ways to Save Money on an iPhone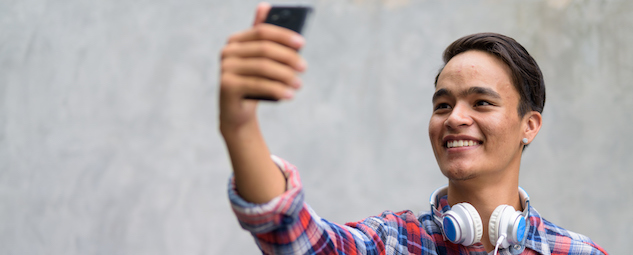 IPhones don't come cheap. The new iPhone 12 Pro Max, Apple's most expensive phone in the lineup, starts at $1,099.
But if you're on a tight budget, there are ways you can save money on an iPhone. Here are a few tips.
1. Choose a smaller phone
Larger iPhones and those with more storage capacity are more expensive. You can save considerably by opting for the basic model over a beefed-up version.
A new iPhone 12 with 64GB of storage retails for $799 to start, while the 256GB is $150 more, at $949. You'll save $100 by picking the 128GB iPhone 12 Pro over the larger iPhone 12 Pro Max with a longer battery life and the same storage capacity, which is priced at $1,099.
2. Buy an older model
One of the best times to buy an iPhone is in September (or October, as is the case this year), when new models are typically announced and older ones are discounted. After the iPhone 12 series announcement in October 2020, Apple dropped the price of the previous generation iPhone 11 from $699 to $599.
Used technology marketplaces tend to get an influx of old iPhones around new releases, which drives prices down.
3. Wait for a promotion
Cell phone carriers and electronics retailers offer some of their best iPhone deals during the holiday shopping season, particularly around Black Friday, the day after Thanksgiving. For example, Best Buy's 2019 Black Friday sale included the iPhone 11 and iPhone 11 Pro for up to $500 off with qualified activation and trade-in on select networks.
"Cell phone carriers and electronics retailers offer some of their best iPhone deals around Black Friday."
Fall is a prime time to find savings, but keep your eye out for promotions year-round.
4. Pick a payment plan
Purchasing a phone, rather than leasing, gives you the ability to eventually sell or trade it and put the value toward a new phone. But if you can't afford the full cost, or don't want to cough up the entire amount upfront, consider paying for your iPhone in monthly installments.
Apple and every major carrier have their own monthly payment plans. Some agreements allow you to upgrade to a new phone after a certain amount of time or once you've paid off a specific percentage of the phone's sale price.
Apple's iPhone Upgrade Program spreads out the cost of the device and AppleCare+ coverage — which includes repairs and software support — over 24 months with 0% interest and lets you turn in your existing phone and upgrade to a new one after 12 payments. Monthly payments for the iPhone 12 Pro start at $49.91, so after 12 payments, you'll have paid $598.92 — that's about $400 less than the phone's retail price.
Verizon's device payment program doesn't include insurance, but it offers a lower monthly charge of $41.62 for the 128GB iPhone 12 Pro, and you're eligible to upgrade after paying 50% of the cost. With both plans, your device must be in good physical and working condition to meet upgrade requirements.
"An upgrade plan may be best if you get a new iPhone every year without fail."
An upgrade plan may be best if you get a new iPhone every year without fail. Shop around and pick the carrier or payment plan that best suits your needs.
5. Buy a pre-owned iPhone
Used or refurbished phones often have a stigma attached, but when purchased from a trustworthy seller, they're actually reliable — and affordable — options.
"Used doesn't necessarily mean lesser quality of function. A well-cared-for phone that has a previous owner will have a lot of life left," says Ben Edwards, CEO of Swappa, a marketplace for used technology.
"A well-cared-for phone that has a previous owner will have a lot of life left."
Ben Edwards, CEO of Swappa
At the time of this writing, we spotted an unlocked 256GB iPhone 11 in excellent condition for $640.90 on Gazelle. The same model sells for $749 new at Apple. If you can handle one with a few minor imperfections, like scratches or dents, you'll save more.
Before you buy a device from a third-party reseller, make sure it's compatible with your carrier and isn't broken, stolen or still under contract. Look for websites like Swappa that perform a serial number, or ESN, check on phones or require sellers to upload verification photos. You can also run a check yourself, using tools like CTIA's Stolen Phone Checker.
6. Sell or trade in your old phone
If you don't need your previous device as a backup, sell it or trade it in. You might end up with a few hundred dollars in cash, gift cards or credit that you can apply toward a new iPhone. You'll typically get more money for selling a phone rather than trading it in, Edwards says, but it may be more of a hassle.
Estimate the resale or trade-in value of your device through Apple, your carrier or trusted sites like Swappa and Gazelle.
Know where every dollar goes
Find ways to spend more on the things you love, and less on the things you don't.