8 Last Minute UK Breaks For Families This 2022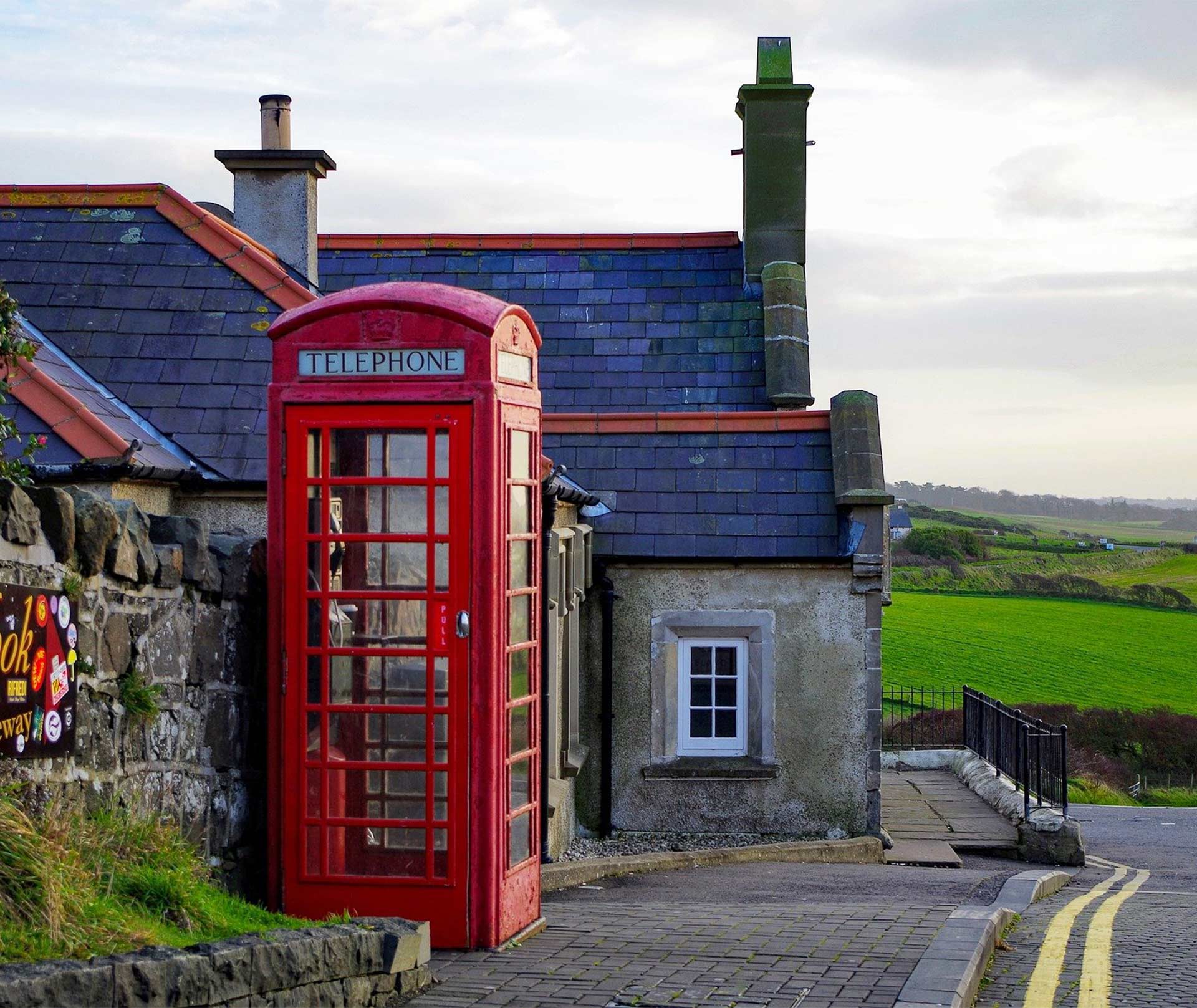 1 2 3 4… we've got great breaks for families and more… 
As the summer draws closer, you might find yourself thinking about your ideal holiday. Whether you fancy chilling in the hot tub, exploring the beautiful countryside or taking it all in from the comfort of your holiday home, Breakfree has the perfect place for you to book.
Check out our round-up of 8 favourite last minute UK trips for families! 
Haven Golden Sands (Lincolnshire)

Parkdean Wemyss Bay (Renfrewshire)

Haven Thornwick Bay (Yorkshire)

Parkdean Sandford (Dorset)

 

Haven Devon Cliffs (Devon)

 

Parkdean Southview (Lincolnshire)

 

Haven Kiln Park (Pembrokeshire)

 

Parkdean Bideford Bay (Devon)

 

1. Haven Golden Sands
Holiday park location: Mablethorpe, Lincolnshire
Great for: last minute 'best of both' family holidays 
If you can't decide between the coast and the countryside, Haven Golden Sands is a beautiful place to experience both. With seaside views and village life within touching distance, this stay is sure to offer something for all the family to enjoy.
The fun starts as you arrive with spacious family friendly accommodation – a perfect home away from home with room to spare. Get stuck in by testing your skills at the multi-sport court, or find your inner speed demon through the kart hire. Got a head for heights? Put your best foot forward on the high ropes before you take a swim in the heated indoor and outdoor pools.
If you're looking for some time away from it all, see the gorgeous beaches of Lincolnshire close by – perfect for taking in the views or finding hidden treasure with the kids. Take a stroll into the nearby town of Mablethorpe to find some new sights, shops and restaurants. Want to chill out? Enjoy your stay on site instead and get the best out of your break with the kids. With so much fun to choose from, what more could you want? 
Facilities: The new kid on the block is the exciting Adventure Village, open from January 2021. Restaurants, takeaway and a mini market are all close to the holiday cottages, with the parks also perfect for pets. Save time for day and night entertainment, or all living accommodation is self catering for that afternoon snack in your room. Deals and price of booking may vary by season. 

2. Parkdean Wemyss Bay
Holiday park location: Wemyss Bay, Renfrewshire
Great for: last minute family 'travel' holiday
We all want our family holiday to feel special, friendly and fun. Parkdean Wemyss Bay is the perfect place for families looking to experience something different with a stay that offers the enjoyment we know and love.
The Clyde Coast is a beautiful spot to take time to see the countryside, with the parks looking over the bonnie views of rural Scotland. Let the kids burn off extra steam at the Adventure playground or shoot some hoops over at the sports field. Find time to visit the heated pool for a splash around or soak your weary bones in the hot tub and sauna. No family holiday is complete without a trip to the amusements arcade – get involved in a bit of healthy competition to see who'll be crowned champion of the day.
Enjoy living in the moment when you travel to the close by Isle of Arran, with spectacular views of Scottish mountains, coast and countryside. Search for a secluded spot to swim, find hikes and cycle paths or keep time free to sample the local delicacies. From castles to country estates and seaside towns, Renfrewshire offers something for all families to enjoy. Fancy a stay closer to your accommodation? Spend your nights at the friendly Clyde entertainment lounge and feel free to break into a song or two.
Facilities: Cottages are pet friendly, with wifi available in selected areas. Take a break at the Wemyss cafe, or let the kids loose in the Star Landers club. Living accommodation is a stone's throw from the heated pools, with ideal golf courses and fishing lakes nearby. Book soon for the top price deals!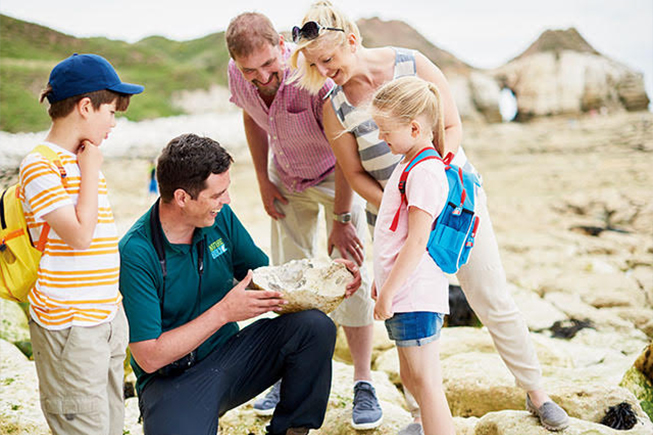 3. Haven Thornwick Bay 
Holiday park location: Flamborough, Yorkshire
Great for: countryside family holidays
North Yorkshire is one of the most beautiful places to visit – so why not book a family friendly holiday to go and explore? With breaks that offer so many things and places to see, Thornwick Bay is sure to be a favourite with families booking holidays in 2021.
Not sure where to get started? The activity barn offers activities for everyone to enjoy. Master new skills on your segway adventure, stay en guarde in fencing classes or search for creepy crawlies on the adventure trail. Cottages feel like a cozy holiday home from home, with plenty of room for the whole family with the best living accommodation quality. If you want a break from self catering, take a trip to the Lighthouse bar to wash the day down with a refreshing drink. 
Tucked within the Flamborough Cliffs, the site is home to beautiful views of the North Yorkshire countryside. Keep your eyes peeled for some furry friends throughout your family holiday – the area is especially known for Puffins! Travel the area in search of wildlife by bike or by foot, before you head back to the cottage for a good night's sleep.
The fun continues into the late evening at the entertainment bar, so strut your best '5 6 7 8' out on the dance floor. Try something new at the climbing wall or show off your skills on the crazy golf course. If you still have some time and energy free, hit the pool tables for a proper family holiday send off. 
Facilities: Kite flying and bird watching sessions are available on Thornwick Bay family holidays, as well as friendly all-round entertainment. Pet friendly, your holiday cottage is a stone's throw from play areas and heated pools, as well as a choice of places to eat. Get booking soon for great price deals (through mo/tu/we/th/fr/sa)! 

4. Parkdean Sandford
Holiday park location: Poole, Dorset
Great for: sports adventure family holidays 
Looking to burn off some steam on your family holiday? Parkdean Sandford could be the choice for you. A whole host of activities on offer, breaks are packed with things up and about in the fresh summer's air.
Set against a leafy countryside backdrop, this site is the ideal balance between a lively atmosphere and a relaxed pace of holiday. From incredible tree-house adventure play to enthusiastic kids clubs, there's something for all the family to experience. Each holiday cottage has a fresh and contemporary feel, making it a great space to enjoy some quality family time. 
Brand new to 2021 are the arts and crafts den and sports domes, meaning you never have to choose between a classic kick-about or perfecting a homemade souvenir. Feel a rush of adrenaline on the high ropes course after you check out the new and improved crazy golf course.
For the feel-good holiday feeling, travel to the Bournemouth coast to take in the views, or search for the landmark of Durdle Door on one of many hiking and cycle paths. Save a late night to dine at Poole harbour, or be extra cheeky at Monkey World nearby. 
Facilities: A pet friendly area, holiday home accommodation is close to a wide range of activities, including amusements and pirate play areas or clubs and the lending library for independent quiet time. You won't need to search far for places to eat, with restaurants, takeaways and convenience stores on your cottage doorstep. We recommend booking soon to get a great price for breaks and holidays!

5. Haven Devon Cliffs
Holiday park location: Exmouth, Devon
Great for: classic family seaside holidays 
We do like to be beside the seaside, and great coastal holidays are well within reach at Breakfree. Devon Cliffs is a choice that provides the highlights of British breaks, set on the breathtaking coast of Southern England. 
Take the kids for a splash at the pools, or challenge them to a race down the slides (if you're feeling brave)! There's even free swimming lessons for beginners, meaning there's something for all of the family. Grab a bite to eat at the South Beach Cafe, before heading to the play areas to burn off your energy. Test your bravery at the aerial adventure and climbing walls, or find your balance on a coastal segway tour. 
Grab the last surf of the day on one of Devon's renowned beaches, a perfect place to unwind and see the sights of the sand and sea. Pull up a deck chair to watch the world go by, or treat yourself to a Devonshire ice cream after a hard day of travel or trying new things. Let the team entertain you with a show and get a great night's sleep at your cottage, ready for another day full of adventure.
Facilities: Booking these breaks means you have everything to make your trip special at your disposal. Get the hot tub feel at the outdoor heated pool, try your hand at archery or just kick back and relax with a takeaway or a trip to the restaurants. Each cottage is dog friendly – book early to avoid disappointment! 

6. Parkdean Southview
Holiday break location: Skegness, Lincolnshire
Great for: family entertainment breaks 
Struggling to book something that will please everyone? Southview could be the place to provide a range of entertainment for all the family. It's hard to know what to discover first!
Nothing says 'relaxing holiday' quite like hot tubs and this site is no exception. Steal a moment for yourself at the sauna and hot tub to indulge in ultimate serenity, or swim some lengths in the heated indoor pool. Shred a last minute gym work out while the little ones play, then build your strength with a meal at one of the many choices of cafe or restaurants.
Booking for the seaside feel? The beach is only ten minutes away. Grab your bucket and spade for a day on the sand, or stroll down Skegness pier to view the sea up close. Visit the nearby seal sanctuary, animal centres, funfairs or shops to make an extra special holiday memory. Looking for fantastic entertainment for free! Save the spectacular until last with show-stopping performances from the showbar, with headliners making for a full-filled family evening. 
Facilities: Each cottage is dog friendly and within touching distance to services such as the laundrette, sports bar and the all-important hot tubs. Star kids clubs are great for ages 5, 6, 7, 8, 9, 10 while teens can spend some alone time at Unleashed. Booking is encouraged early to avoid disappointment. 

7. Haven Kiln Park
Holiday break location: Tenby, Pembrokeshire
Great for: family nature activity breaks 
Strap up your hiking boots – Kiln is the natural gift that keeps on giving. With your cottage nestled in the Pembrokeshire Coast, it's hard to miss the beauty that surrounds you on this family break.
It could be easy to spend your entire trip splashing about the in pools, complete with a fun slide, mini splash-zone and lessons available for beginners. Tear yourself away for a trip to the indoor bowling centre, or try your hand at the tennis courts and crazy golf course. Keep the little ones occupied at the amusements arcade before treating the family to a takeaway and a cozy cottage night in.
World-famous walks are in the palm of your hand, with a stroll down the Pembrokeshire shores just at the foot of the site. Hike or cycle down to Tenby South Beach, or soak in the views from the comfort of your own cottage. There's also the available use of water sports facilities from Kiln's sister park, Lydstep Beach – a steal for the price! 
Facilities: Kart hire, two heated pools and on-site entertainment are just some of the amazing facilities on offer on this break. Each cottage is dog friendly and close by to the historic Tenby, just a 15 minute walk away. Book soon to secure a price and place! 

8. Parkdean Bideford Bay
Holiday break location: Bideford, Devon
Great for: rural family breaks
Last but by no means least, Bideford Bay captures the beauty and charm of the rural British countryside. Overlooking the cliff tops and a stone's throw away from the nearby beach, the family-friendly atmosphere of this site makes it a holiday favourite. 
Keep the entire family entertained just within the site itself! Make full use of the indoor sun pool or slide and splash about under the sun in the heated outdoor pool. Test your putting skill on the crazy golf course or swing your way through the adventure playground. Grab a hearty meal while dining outside on the sun terrace, taking in the amazing views of the Devonshire countryside below.
The fun doesn't stop at Bideford Bay, with lots of breathtaking countryside for you to explore. Hike or cycle to the beach to soak up the summer rays or chill out with a drink on the coastline. With superb entertainment on-site on your return, this site delivers everything and more. 
Facilities: There's a range of activities available, including the mini assault course and the multi-sports court. Cottages are a stone's throw from eating choices and children's play areas. Price is based on accommodation only. 
At Breakfree, we know that not every family is looking to book the same kind of trip. If you're after more hot tubs, hikes or locations, we have your back! For more information on finding the right holiday for you, don't hesitate to head to our website. Our parks will be sure to keep you coming back for a new experience (or 2, 3, 4, 5, 6…)