A Guide to Southwest Flights to Mexico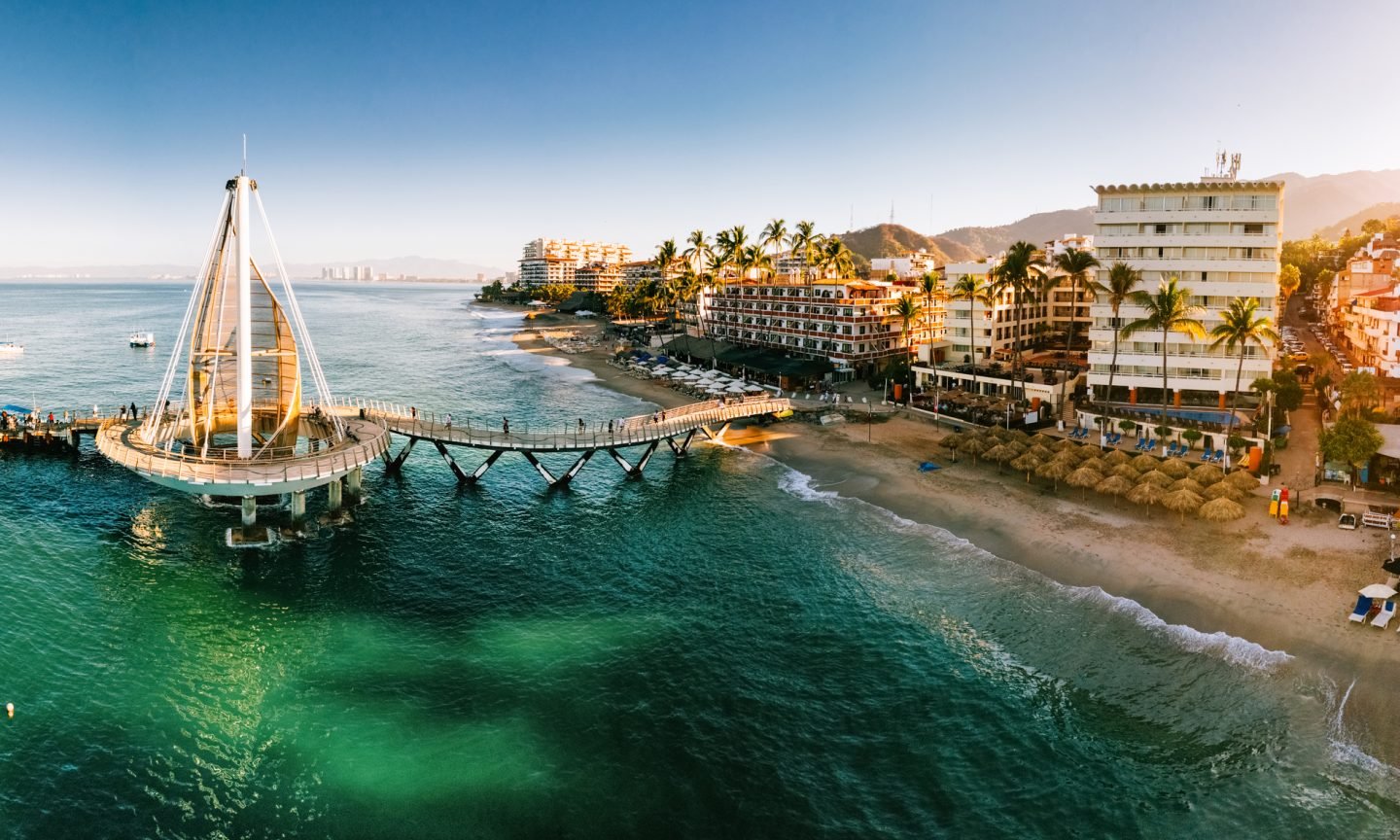 Southwest Airlines serves over 100 destinations, most of which are within the U.S. But it also operates flights to 10 other countries, including flights to four airports in Mexico. If you're planning a trip south of the border, you might consider Southwest.
Here's what you can expect when booking Southwest flights to Mexico.
Where in Mexico can I visit with Southwest?
Southwest has a few destination options within Mexico: Travelers can fly to Cancun, Cozumel, Los Cabos and Puerto Vallarta. These locations offer variety — with two on the west coast and two on the east coast — and give travelers several options to see different parts of the country.
Does Southwest offer nonstop flights to Mexico?
Southwest has direct flight options to each of its four Mexico destinations. Some locations have more offerings than others. If there aren't nonstop flights from your home airport, you'll need to book a connecting flight.
West Coast travelers will generally have an easier time getting to Los Cabos or Puerto Vallarta. Those in the middle or eastern parts of the U.S. will find Cancun the most convenient.
Some of these nonstop flights to Mexico can be sweet spots, meaning you might not have to spend a lot of Rewards Rewards points to fly there.
What's the best city in Mexico to visit?
The trip experience you want to have can help you decide which destination to visit. Here's some information about each destination to help you pick a spot.
Cancun
In addition to the beaches, Cancun is known for shopping, nightlife and dining. Whether you want to sit back and relax or spend your vacation partying, there's always something to do. Plus, you'll get the sandy beaches and Caribbean weather. But be aware of hurricane season, which is typically June-November.
Cozumel
Also on the Caribbean coast, Cozumel is the largest inhabited island in Mexico. This is the place to go diving and check out the impressive coral reefs and marine life. Cozumel also has Mayan ruins to explore and Playa del Carmen is just a short ferry ride away.
Los Cabos
San José del Cabo and Cabo San Lucas are two cities that make up the Los Cabos area. Sunset sailing, whale-watching cruises and afternoon beach days are a must. For adventures on land, a visit to the historic San José del Cabo Arts District is recommended along with the nightlife in the city.
Puerto Vallarta
This destination also offers a lot to see and do. Stroll down the streets of Old Town, check out the incredible views of Banderas Bay, explore the Malecon boardwalk or eat your way around the food scene. Puerto Vallarta is also home to beautiful beaches.
Nerdy tip: Consider the airport location at your destination of choice when booking Southwest flights to Mexico. For example, Los Cabos International Airport, which serves the Cabo San Lucas and San José del Cabo areas, is a significant distance from Cabos San Lucas. The airports for Puerto Vallarta and Cancun are much closer to those city centers. Cozumel's airport is nearest to the city, which can be a great option for added convenience.
Southwest's four destinations in Mexico
No matter where you decide to go, all of these destinations are worth visiting and have a lot to offer. If you're planning a trip, booking Southwest flights to Mexico is a great option. The airline offers flights to several cities and has quite a few direct flight options. Southwest also provides useful perks like allowing two free checked bags and no change fees, no matter whether the ticket was booked with cash or Rapid Rewards points.
How to maximize your rewards
You want a travel credit card that prioritizes what's important to you. Here are our picks for the best travel credit cards of 2021, including those best for: