AARP Medicare Advantage 2021 Review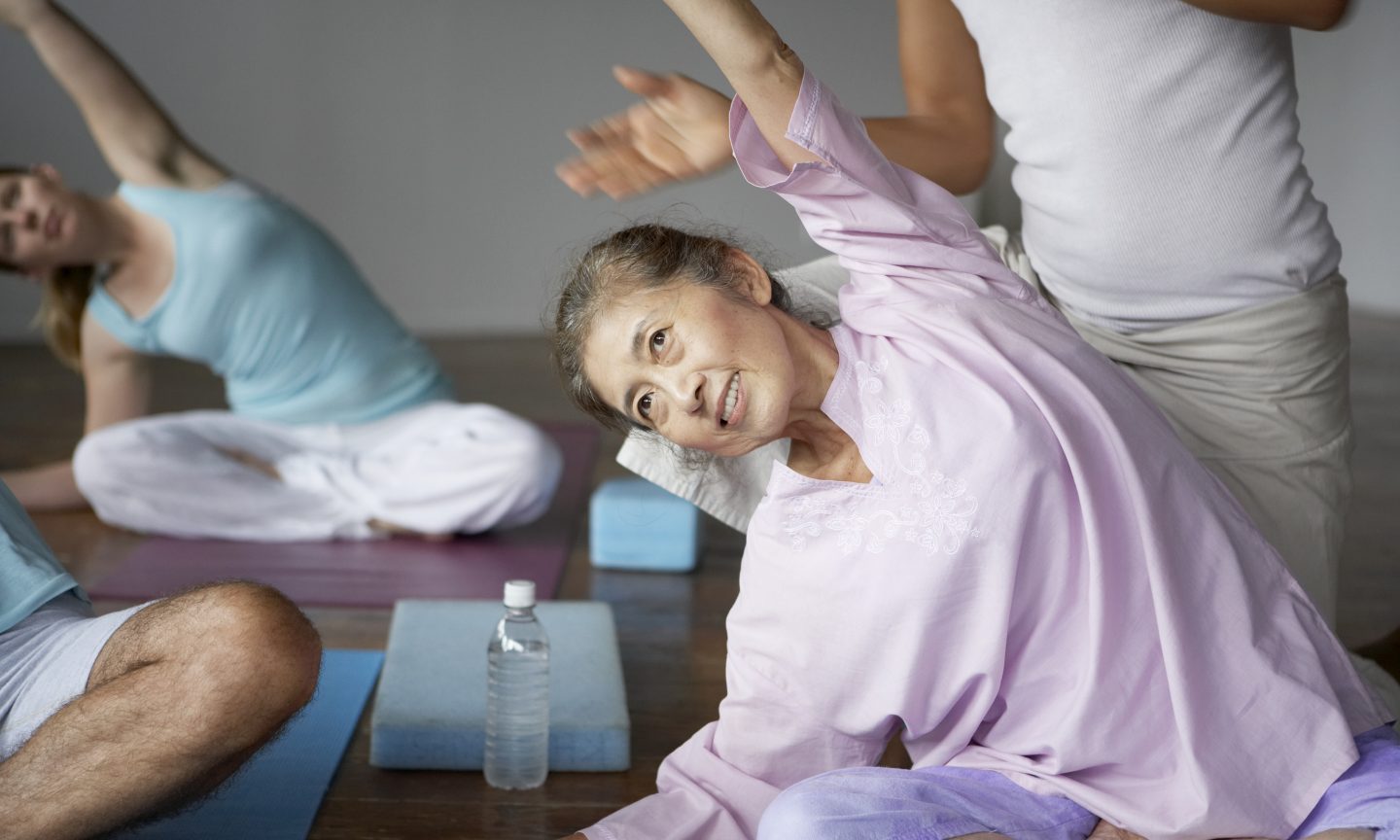 AARP aims to enrich the lives of people 50 and older, offering benefits like travel and restaurant discounts, and advice on health and retirement. The group also has partnered with UnitedHealthcare to offer Medicare Advantage Plans to people who are eligible for Medicare.
AARP's Medicare Advantage Plans are insured by UnitedHealthcare — the largest Medicare Advantage provider in the country — and offer several benefits that aren't available in Original Medicare, such as preventive dental care, vision care and hearing exams.
Here's what you should know about AARP Medicare Advantage.
Why you might choose AARP Medicare Advantage
AARP's Medicare offerings have strong pros:
Backed by a solid company: UnitedHealthcare, which insures AARP Medicare Advantage plans, offers the largest Medicare Advantage network of all companies, with more than 850,000 network care providers [1].

Highly rated plans: Three-quarters of AARP Medicare Advantage plans with star ratings are rated 4 stars or higher [2].

$0 premium plans: About 7 out of 10 people in an AARP Medicare Advantage plan are in a plan with a $0 premium.
Available AARP Medicare Advantage plans
AARP Medicare Advantage plans vary in terms of structure, costs and benefits available. The company offers HMO and PPO plans, as well as stand-alone prescription drug plans.
Available Part D prescription drug plans
AARP and UnitedHealthcare offer drug coverage through AARP MedicareRx plans. These plans include commonly used generic and brand name prescription drugs, but different plans offer different kinds of coverage. AARP offers three Part D plan options:
AARP MedicareRx Preferred: Offers a broad range of pharmacy network options and includes most generic and commonly used brand name drugs covered by Medicare Part D. Also includes insulin copays for $35 or less, $0 deductible across all drug tiers and $0 copay for a 90-day supply of Tier 1 and Tier 2 drugs with OptumRx home delivery. Premiums are highest with this plan.

AARP MedicareRx Saver Plus: Covers most commonly used generic drugs, offers lower premiums, better for people who don't currently take many prescriptions. Includes $1 copay for Tier 1 drugs through the Preferred Retail Pharmacy Network.

AARP MedicareRx Walgreens: Offers lower monthly premiums and the ability to fill prescriptions at Walgreens. There's a $0 copay for Tier 1 drugs and a $0 annual deductible on Tier 1 and Tier 2 drugs.
Additional benefits
AARP Medicare Advantage offers most members access to dental care, eye exams and discounted hearing aids. Many of its plans offer other benefits as well. Here are a few standouts:
Fitness benefits: Many plans include the Renew Active fitness program, which gives members access to a large network of gyms and fitness facilities, as well as local classes and events. Members can also access a library of online workout videos and an online brain health program from AARP Staying Sharp.

Over-the-counter allowance: Some plan members may get an allowance they can put toward over-the-counter items like cough and cold meds, first-aid supplies, vitamins and pain relievers.

Telehealth: Nearly all plans offer $0 copays for telehealth visits.
Customer service
AARP Medicare Advantage members can contact their plan's customer service (managed by UnitedHealthcare) in the following ways:
Call the number on their member ID card, 8 a.m. to 8 p.m., 7 days a week.

Chat with a service advocate (available once members log in to their member page).

Call 800-721-0627 (TTY: 711) for website-related technical issues 7 a.m. to 10 p.m. Central Time, 7 days a week.
AARP service area
AARP Medicare Advantage plans are available in 46 states, and about 3.7 million people are enrolled in AARP plans as of May 2021.
Overall, UnitedHealthcare is the largest health insurer in the country [3], and it is the largest among for-profit health plans [4]. More than 6.5 million Medicare beneficiaries are enrolled in a UnitedHealthcare Medicare Advantage plan, and the company added 827,000 new members for the 2021 plan year.
Cost
Costs for Medicare Advantage plans will depend on your plan, your geographic location and your health needs. One of the costs to consider is the plan's premium. Many of AARP's Medicare Advantage plans offer $0 premiums, and 2.6 million members (about 70%) are enrolled in $0 premium plans. Of AARP plans that have a premium, the average monthly premium for Medicare Part C and Part D is $39.43.
Even as a Medicare Advantage user, you'll still be responsible for paying your Medicare Part B premium, which is at least $148.50 in 2021 ($170.10 in 2022). (Most people pay this standard amount, but if your income is above a certain threshold, you'll pay more.)
Other out-of-pocket costs to consider include:
Whether the plan covers any part of your monthly Medicare Part B premium.

The plan's yearly deductibles and any other deductibles, such as a drug deductible.

Copayments and/or coinsurance for each visit or service. For instance, there may be a $10 copay for seeing your primary doctor and a $45 copay for seeing a specialist.

The plan's in-network and out-of-network out-of-pocket maximums.

Whether your medical providers are in-network or out-of-network, or how often you may go out of network for care.

Whether you require extra benefits, and if the plan charges for them.
To get a sense of costs, use Medicare's Plan Finder to compare information among available plans in your area. You can select by insurance carrier to see only UnitedHealthcare plans, or compare across carriers. You can also shop directly from UnitedHealthcare's website by entering your ZIP code, and you'll be able to compare the plans available.
AARP Medicare star ratings
The Centers for Medicare and Medicaid Services (CMS) maintain their own database of star ratings on every Medicare Advantage and separate Medicare Part D plan, ranging from best (5 stars) to worst (1 star). The agency bases these ratings on plans' quality of care and measurements of customer satisfaction, and ratings may change from year to year.
Based on the most recent year of data, AARP Medicare Advantage plans get an average rating of 3.9, which is the same average as UnitedHealthcare's plans overall [5]. For comparison, the average star rating for plans from all providers was 4.06 [6].
Of the AARP Medicare Advantage plans with star ratings in 2021, 15% of them are rated 4.5, and 59% of them are rated 4.0. Another 26% received a rating of 3.5, and just 1% were rated 3.0.
Medicare Advantage providers
Get more information below about some of the major Medicare Advantage providers. These insurers offer plans in most states. The plans you can choose from will depend on your ZIP code and county.
Find the right Medicare Advantage plan
It's important to do your research before selecting a health plan. Here are some questions to consider:
What are the plan's costs? Do you understand what the plan's premium, deductibles, copays and/or coinsurance will be? Can you afford them?

Is your doctor in network? If you have a preferred medical provider or providers, make sure they participate in the plan's network.

Are your prescriptions covered? If you're on medication, it's crucial to understand how the plan covers it. What tier are your prescription drugs on, and are there any coverage rules that apply to them?

Is there dental coverage? Does the plan offer routine coverage for vision, dental and hearing needs?

Are there extras? Does the plan offer any extra benefits, such as fitness memberships, transportation benefits or meal delivery?
If you have additional questions about Medicare, visit Medicare.gov or call 1-800-MEDICARE (1-800-633-4227, TTY 877-486-2048).
ARTICLE SOURCES