Bank of America Credit Cards Mobile App Review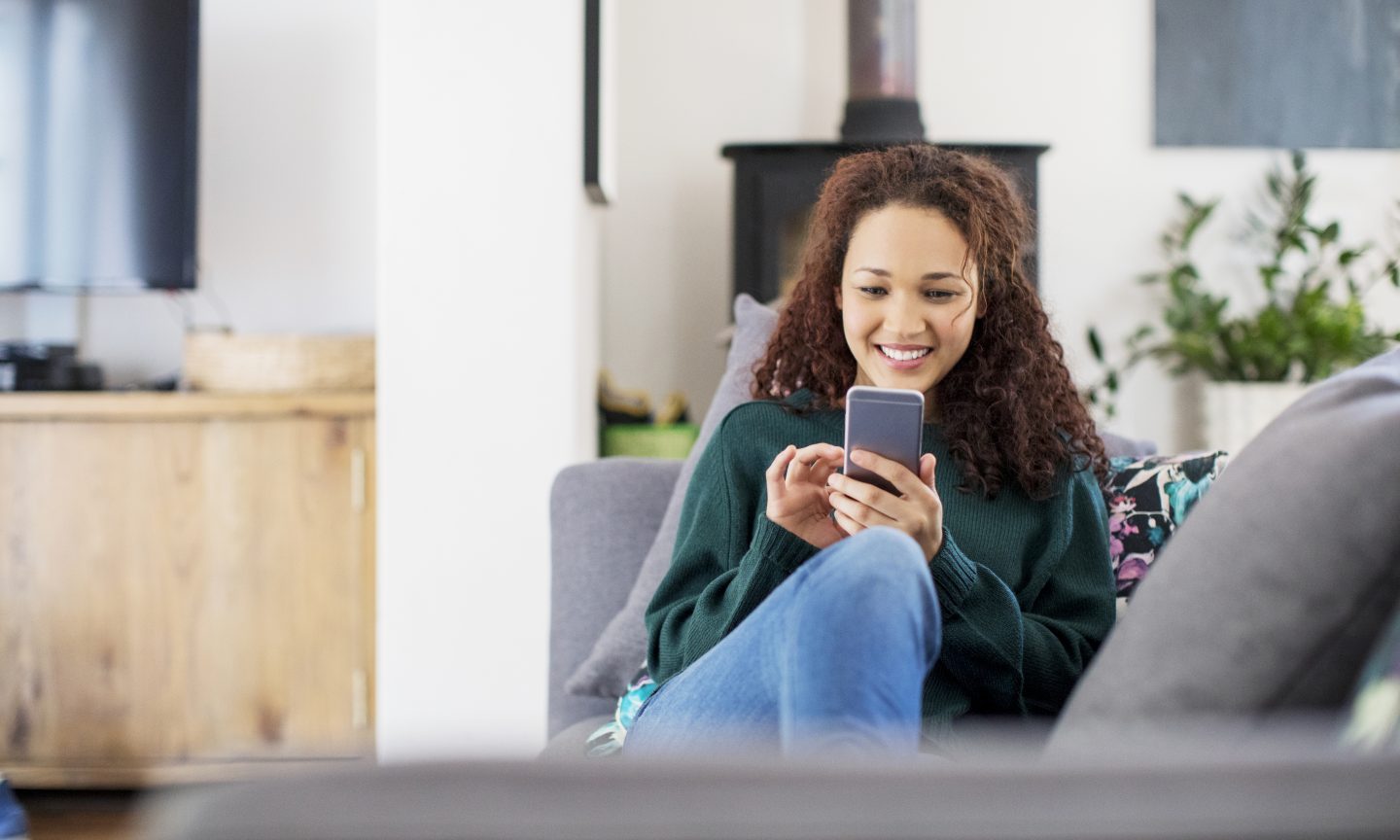 The mobile app from Bank of America® allows you to manage your credit card with relative ease. The icons along the bottom of the screen make main functions of the app easy to navigate. All of the information you see on the bank's website — total credit available, payment due date, transactions, rewards and more — is accessible on the home screen.
What you won't be able to do from the Bank of America® app is contact customer service. The app offers a friendly bot named "Erica" that can help point you to links to answer any questions you have. But if you want to talk to a representative, you'll have to call.
Here's what you need to know about using the Bank of America® mobile app.
Features
The Bank of America® mobile app can help you perform basic functions, from viewing your account balance to paying your bill. The app has several features that can simplify managing your credit card, including:
Login and security
You can log in to the Bank of America® app manually with your username and password, or you can opt to set up Face ID. Once logged in, you'll see a handy dashboard that shows your card balances, available deals, alerts and more.
Tap the Menu option at the bottom of the screen and you can access the security center under the Profiles and Settings tab. There you can opt to allow or restrict third-party site access and even see a detailed sign-in history so you can feel confident your account is secure.
Notably absent, though, is the ability to opt in to two-step verification to add another layer of protection to your account.
Making payments
Pay your credit card bill by tapping the Bill Pay icon at the bottom of the screen. If you don't have a linked bank account set up, you'll be prompted to enter an account. Add your Bank of America® card to a digital wallet like Apple Pay, Samsung Pay, Google Pay or PayPal by navigating to the Manage Credit Card tab in the app's settings.
Spending and budgeting
In the main dashboard of the app, click on the Spending icon and you'll see a breakdown of your monthly spending on the card. A colorful graph displays your spending, broken down by category, and notes how this month's spending compares with your monthly average. Click over to Cash Flow and you can see a breakdown of spending details for the past 12 months. Here you can also choose to set a monthly budget, and you can track your spending against the budget in the app.
Rewards and redemptions
Credit score monitoring
When you tap the Menu button at the bottom right of the screen, you can click to view your FICO score. There you'll see your current score, plus a graph of your score's history over the past 12 months when you scroll a little further down the page.
A tab at the top of this screen, called Better Money Habits, offers a guide on how to understand your credit and tips on keeping your credit healthy, complete with colorful infographics.
Alerts
The app lets you easily sign up for an array of different alerts: You can receive alerts for single purchases above a certain amount, unusual credit card activity, purchases outside the U.S., daily total spending limits and more. From the Menu tab, navigate to Alerts and you can choose to do a quick setup of common alerts, or a custom setup for more detailed alerts.
Deals
BankAmeriDeals® is a platform that allows any Bank of America® debit or credit card user to earn discounts (in the form of cash back) at a number of popular retailers, restaurants and service companies. In the app, tap on such deals to add them to your card.
Tap the Near Me tab and you'll see a map with the deals plotted. You can also set alerts to let you know when you're near a deal, which deals are expiring soon and when new deals become available.
Drawbacks
The Bank of America® mobile app isn't equipped with in-app customer service messaging, so there's no message or chat option. "Erica," the app's bot, can provide links to help answer some frequently asked questions when you click the Bank of America® logo, but if you want human help you'll have to call.
Since the app offers so many features, some users find it a bit overwhelming and hard to navigate.
Desktop vs. mobile
You'll have a similar experience when you access your Bank of America® card through either the mobile app or a desktop browser. Since the app offers so many options, users may find performing larger tasks, like budget planning, easier to complete on a desktop.
Neither the desktop nor the mobile app experience offer the option to chat with a customer service representative or to send a secure message about your account.
RATINGS
Ranked 2nd out of 11 major credit card issuers — J.D. Power 2020 U.S. Credit Card Mobile App Satisfaction Study
4.8 / 5 — Apple's App Store (rating as of April 2021)
4.7 / 5 — Google Play Store (rating as of April 2021)