Big Cartel Review 2021: Features, Pricing, Alternatives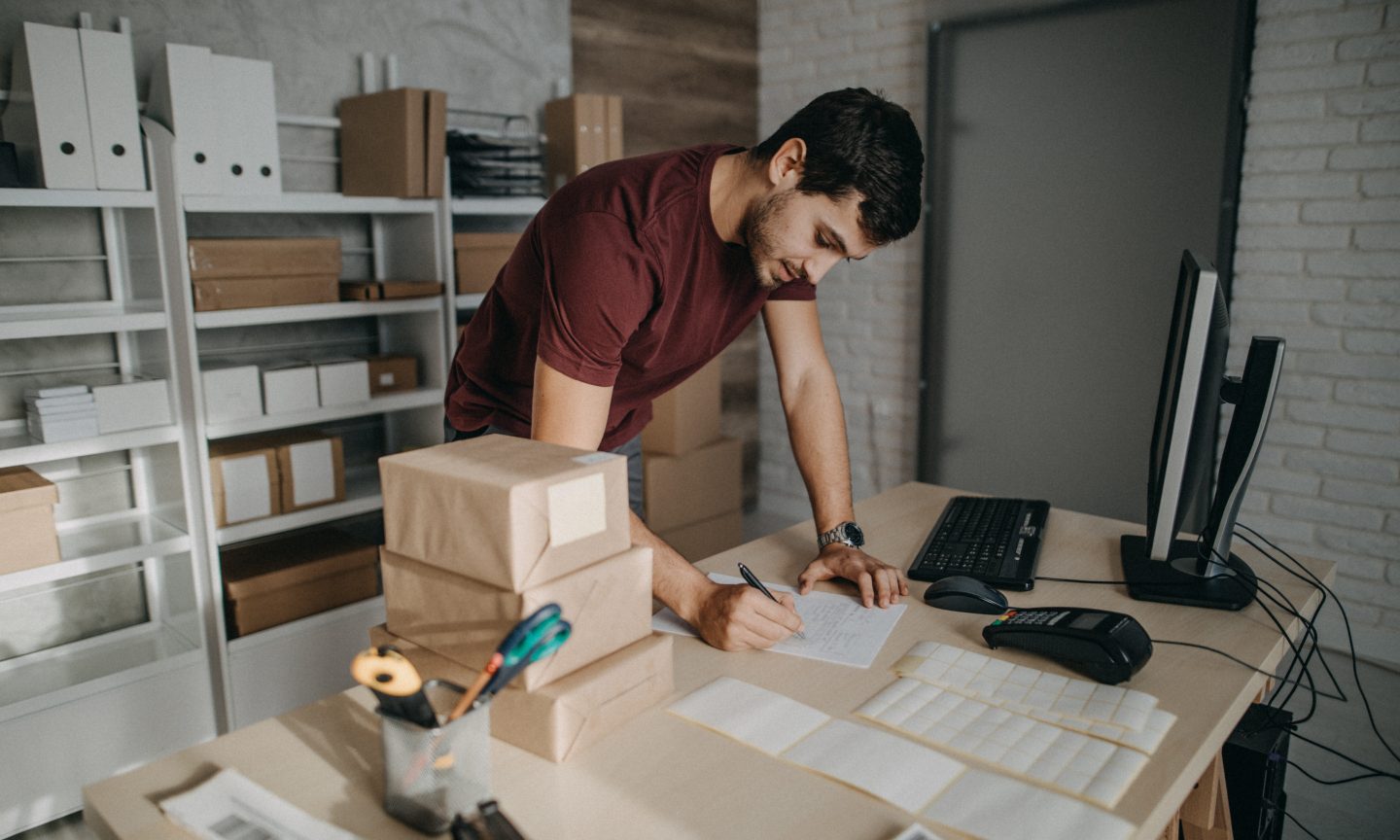 Launched in 2005, Big Cartel is an e-commerce platform geared toward "artists and makers" looking for somewhere to sell their wares. It provides users more control than Etsy but is less complex than an e-commerce powerhouse like Shopify.
Big Cartel isn't for everyone. But if you're a very small business, are running a side business or need an easy way to build an e-commerce store for free, Big Cartel may be right for you. It may not offer all the bells and whistles of some of the larger e-commerce platforms, but it provides an easy and cost-conscious way to start selling your goods online.
Big Cartel is a cloud-hosted e-commerce platform, meaning you can build and operate your store from any device with internet access. You have the option to use one of its free themes to get your online store up and running, or you can create a truly unique design through its API.
Big Cartel is made for artists, by artists, so while you can sell just about anything on the site, it was specifically designed with custom and handmade goods in mind — from clothing to art to jewelry and more.
When building your online store with Big Cartel, there are several plan options — including a free one — to choose from. The plan you pick will depend on how many items you want to sell, as well as which features you want to access.
While it's easy to think of Big Cartel as a marketplace, this is not the case. The store you create using Big Cartel will be an individual, standalone site. Plus, Big Cartel doesn't take a cut of your sales, as many marketplaces do. This makes it a great solution for smaller enterprises or for people who create and sell their goods as a hobby. However, if you don't run a creative business, have more than 500 products (Big Cartel's maximum) or want more robust features, you will likely want to explore other e-commerce platforms.
Although Big Cartel isn't known for providing a lot of bells and whistles, here are the things that won't cost you a penny:
Mobile app: Big Cartel has an iOS and Android app that can be used to manage your store on the go.

Security: All sites come with SSL encryption, meaning all information sent and received from your website will be encrypted.

Search engine optimization: All Big Cartel pages are optimized for SEO. Big Cartel also provides tips on improving your website's ranking in search engines by doing things like providing in-depth product descriptions and collecting inbound links to your site.

Order management: Through the Big Cartel dashboard, users can arrange to send confirmation emails to customers after a purchase, track orders, print shipping labels and bulk export order history via a CSV file.

Customer support: Big Cartel offers email support between the hours of 9 a.m. and 6 p.m. ET, Monday through Friday. Perhaps more useful is the Big Cartel Help Center, which provides robust documentation on how to build and manage your online store. There is also a Big Cartel blog with useful guides.
If you spring for one of the paid plans, here are the additional functions you can expect:
Custom domain: While all free stores come with a "shop.bigcartel.com" URL, a paid store allows you to use a custom domain registered via Google Domains. Having a custom domain will make your store easier to find and is more favorable for SEO.

Inventory management: With inventory tracking, your store will keep track of how many products you have sold and deduct that amount from the available quantity. In addition, you'll receive alerts when you are running low on a certain product.

Apply discounts: The paid store allows you to provide discount codes to your customers that can be applied during checkout to take a percentage or fixed amount off the price of the product.

Analytics: Via the dashboard, users can track order and visitor stats as well as conversion rate. If you have a paid plan, you'll be able to link Google Analytics to your Big Cartel store to get detailed information about who your store's customers are, where they're coming from and what they're looking at and buying.

HTML/CSS editor: Editing your store's source code is only available with the paid plans.

Multiple product images: With a paid plan, you can have up to five images for each product (as opposed to one image with the free plan).
Big Cartel offers about two dozen third-party applications and plug-ins that can extend the functionality of your store. However, one of those plug-ins is Zapier, a paid service that can facilitate connections with over 1,000 additional third-party apps.
Here are some of the notable applications available for purchase within the Big Cartel app store:
There is also a Big Cartel API, allowing you to integrate with other software.
The point of any e-commerce store is to facilitate online sales. To complete these sales, you'll need a payment processor. The payment processor you use will charge a per-transaction fee and sometimes an additional flat fee applies. However, Big Cartel does not charge an additional fee for payment processing.
Big Cartel works with Stripe and PayPal to accept credit card payments online. If you opt for PayPal, customers have the option to check out using PayPal credit or Venmo. You can also accept payments in person using the Big Cartel iOS app.
Big Cartel's pricing is based on the number of products you wish to sell. You will also be able to access more features and upload more product images with the paid plans. All of the paid plans offer the same number of features but differ in the number of products you can offer. Big Cartel's plans and pricing are as follows:
Free customizable themes.

Branded bigcartel.com domain.

Sell online and in-person.

Offer discounts and run promotions.
Platinum: $9.99 per month
Diamond: $19.99 per month
All the Platinum features.
Titanium: $29.99 per month
All the Platinum and Diamond features.
Ease of use
Big Cartel is great for the new e-commerce businesses because it provides a simple setup process and doesn't try to confuse users with some of the more complicated aspects of selling online (taxes, shipping, payment processing). Additionally, because it doesn't offer tons of themes or features, you won't have to spend too much time building or managing your store. For those looking to set up a no-frills store quickly, Big Cartel is one of your best bets.
Price
If you're only selling a limited number of products, Big Cartel gives you a lot of value for your money. Although the free version limits the features you have access to, it still gives you a fully functioning e-commerce store. Even the Platinum plan, at $9.99 per month, gives you a lot more than you would find elsewhere in the market for that price. The fact that Big Cartel doesn't take a percentage of its vendors' sales or charge additional payment processing fees is a big advantage.
Developer-friendly
Another pro of Big Cartel is that while it offers free themes that anyone can use to easily create their online store, it also allows those with developer knowledge the ability to create a completely customized design. Since this e-commerce platform is geared toward creative types, this can be especially appealing for those who want to create a website that is fully aligned with their brand.
Lack of scalability
Although Big Cartel is good for those just starting out, you may find yourself limited by what Big Cartel can provide as your business grows. For example, you may want more options than Big Cartel's limited library of store themes or you may want to promote more than 500 items. Simply put, other platforms can offer more functionality and control over your e-commerce store than Big Cartel can.
Fewer features
Another thing you'll get a lot more of with larger e-commerce platforms is features. Having a lot of features isn't a priority for Big Cartel. If you're looking for abandoned cart recovery or CRM features, you will likely want to look elsewhere.
Very niche
While any type of business could theoretically build its e-commerce store with Big Cartel, this platform was created with artists in mind. For businesses outside of this niche, you will likely find another platform to better meet your needs, whether with more themes, features or overall functionality.
If you're looking for an e-commerce platform with a bit more functionality, here are two alternatives to consider:
WooCommerce
WooCommerce isn't an e-commerce platform itself, but rather a shopping cart plug-in that allows you to turn a WordPress site into an e-commerce store. Even better: It's free and it doesn't place a limit on the number of products you can sell. Note that there is a fairly steep learning curve with WooCommerce, so try and learn the ins and outs of WordPress before signing up.
Shopify
Shopify continues to be among the most popular e-commerce platforms on the market. That's because it offers a ton of features, customization and integrations at a reasonable price (plans start at $29 per month). If you were looking into Big Cartel's Diamond or Titanium plans, you're probably better off going with Shopify. In fact, in the Big Cartel vs. Shopify showdown, Shopify is the clear winner if you're a serious e-commerce business owner who needs a platform to accommodate the size and scale (or eventual size and scale) of your operations.
Shopify Ecommerce

A version of this article was first published on Fundera, a subsidiary of NerdWallet.