Blue Cross Blue Shield Medicare Advantage 2021 Review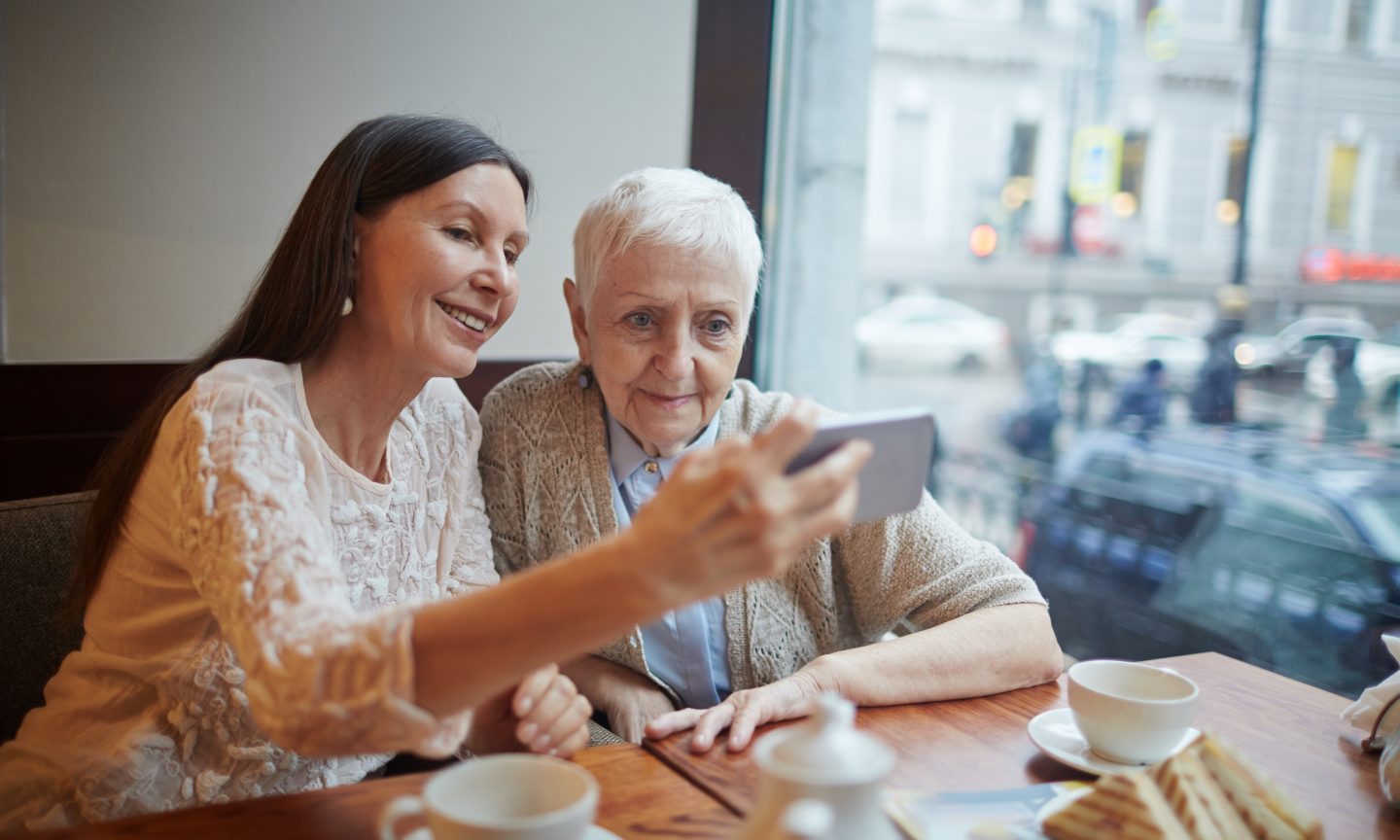 Blue Cross Blue Shield is a collective of 35 independent companies, and together they are the third-largest provider of Medicare Advantage plans [1].
Although BCBS companies are all licensed by the Blue Cross Blue Shield Association, they are locally owned and operated and may vary in terms of coverage, benefits and quality of plans. Not quite 6 in 10 BCBS customers are in a Medicare Advantage contract rated 4 or higher (out of 5) on the Medicare Star Rating scale.
Here's what you should know about Blue Cross Blue Shield Medicare Advantage.
Blue Cross Blue Shield Medicare Advantage pros and cons
Blue Cross Blue Shield's offerings have advantages and disadvantages:
Pros
Wide network: With BCBS companies providing Medicare Advantage plans in 44 states, there's a good chance you have access to a plan from a BCBS insurer.

Low-cost plans available: BCBS companies offer plans with $0 premiums in 40 states.

Concierge services: For members who are unsure of the system, some BCBS plans offer a dedicated concierge who can help them understand the best way to use their benefits, as well as access to chronic condition management.

Money for extras: Some plans offer $100 to $400 per year on a preloaded debit card that members can use for healthy food or certain over-the-counter items, such as vitamins.
Cons
Company strength varies: While BCBS company Highmark scores higher than most other providers in terms of member satisfaction, Blue Cross Blue Shield of Michigan didn't score as many points in J.D. Power's latest Medicare Advantage study. Depending on your location, you may not have access to a higher-rated Blue.

Limited Special Needs Plans: BCBS companies offer SNPs in only about half of U.S. states.

Middle-of-the-road plan ratings: Fewer than 6 in 10 BCBS members who are in contracts with Medicare Star Ratings are in contracts that score 4 stars or more. Other Medicare Advantage providers have more members in higher-rated plans.
Available Medicare Advantage plans
Blue Cross Blue Shield offers several kinds of Medicare Advantage plans, and they vary in terms of structure, costs and benefits available. Availability of specific plan types varies by location.
Plan offerings include the following types:
Available Part D prescription drug plans
While many of Blue Cross Blue Shield's Medicare Advantage plans include Part D drug coverage, the company also sells stand-alone Part D prescription drug plans, also known as PDPs. These plans are designed to accompany Medicare Part A and Medicare Part B and do not provide medical coverage.
All states offering a stand-alone prescription drug plan offer both a basic and an enhanced option. For instance, if you live in Grand Rapids, Michigan, you have the option of the following two PDPs from Blue Cross Blue Shield of Michigan:
Prescription Blue PDP Select.

Prescription Blue PDP Premium.
Here's an example of how they compare:
| | Prescription Blue PDP Select | Prescription Blue PDP Premium |
| --- | --- | --- |
| | | |
| | | |
| | | |
| | | |
| | | |
*For a one-month supply of a covered Part D prescription drug at a preferred retail pharmacy.
These plans differ by premium, by the drugs they cover, by the costs associated with each tier of drugs and by the pharmacies that are in their network of preferred retailers. To find the best drug plan for you, consider plans that offer the lowest costs for your regular prescriptions and preferred pharmacies.
Additional benefits
Because Blue Cross Blue Shield comprises 35 different companies, benefits will vary, depending on the BCBS company in your area. These plans generally include benefits that aren't covered by Original Medicare, such as wellness programs, hearing aids and vision coverage. Here are some notable perks:
Advantage Dollars: Members get a debit card preloaded with $25 to $100 per quarter that can be used for healthy food or over-the-counter items like vitamins or allergy products.

Blue Cross Virtual Well-Being: Members can access live weekly webinars designed to teach people how to improve their well-being.

MyBlue Concierge program: Some members have access to a dedicated concierge who can tell them about benefits and help them with things like making appointments, getting in touch with customer service and reaching a care management team if they have a chronic condition.

SilverSneakers: Members get access to local fitness centers, specialized fitness classes and seminars to help with weight management.

Chronic condition management: If members have conditions like coronary artery disease (or CAD), chronic obstructive pulmonary disease (or COPD), diabetes, heart failure or depression, their plan may have a program that can help them monitor and manage their condition.

Discounts: Some members have access to discounts from national companies, such as LensCrafters and Hotels.com.

Blue Cross Rewards: Some plans offer incentives to encourage members to practice health-minded behaviors, such as tracking steps, tracking mood or challenging friends to a healthy competition.

Virtual Visits: Some plans offer coverage for visits with a medical provider via phone, mobile app or online video.
Customer service
Blue Cross Blue Shield members can contact their plan's customer service in the following ways:
Call the toll-free number on the back of your member ID card.

Find your BCBS company for specific contact information.

Call 888-630-2583 to get connected with your local BCBS company.
Service area
Blue Cross Blue Shield offers Medicare Advantage plans in 44 states, plus Washington, D.C., and Puerto Rico, and Medicare prescription drug plans in 46 states. Nationally, BCBS offers plans in 1,181 counties, or 37% of counties in the U.S. [2].
The Blue Cross Blue Shield family of companies includes Anthem, the third-largest health insurer in the country [3]. Anthem added 211,000 new members in 2021, capturing 5.79% of for-profit market share, according to a report from health care analytics firm The Chartis Group [4]. But although nonprofit Blue companies grew enrollment by 6.3%, their market share fell by 0.4 points to 10.2% in 2021.
The Blue Cross Blue Shield Association has two main offices, in Chicago and Washington, D.C.
Cost
Medicare Advantage plan costs will depend on your plan, your geographic location and your health needs. One of the costs to consider is the plan's premium, and Blue Cross Blue Shield offers $0-premium Medicare Advantage plans in 40 states and Puerto Rico. Monthly premiums for Blue-branded Medicare Advantage plans that aren't $0-premium range from $1.80 to $300 [5]. Blue-branded Special Needs Plans have premiums that range from $0 to $59 [6].
Even as a Medicare Advantage user, you'll still be responsible for paying your Medicare Part B premium, which is at least $148.50 in 2021 ($170.10 in 2022). (Most people pay this standard amount, but if your income is above a certain threshold, you'll pay more.)
Other out-of-pocket costs to consider include:
Whether the plan covers any part of your monthly Medicare Part B premium.

The plan's yearly deductibles and any other deductibles, such as a drug deductible.

Copayments and/or coinsurance for each visit or service. For instance, there may be a $10 copay for seeing your primary doctor and a $45 copay for seeing a specialist.

The plan's in-network and out-of-network out-of-pocket maximums.

Whether your medical providers are in-network or out-of-network, or how often you may go out of network for care.

Whether you require extra benefits, and if the plan charges for them.
To get a sense of costs, use Medicare's Plan Finder to compare information among available plans in your area. You can select by insurance carrier to see only Blue Cross Blue Shield plans, or compare across carriers. You can also shop directly from Blue Cross Blue Shield's website by entering your ZIP code, and you'll be able to compare the plans available.
Medicare star ratings
The Centers for Medicare and Medicaid Services, or CMS, maintains its own database of star ratings on every Medicare Advantage and separate Medicare Part D plan, ranging from best (5 stars) to worst (1 star). The agency bases these ratings on plans' quality of care and measurements of customer satisfaction, and ratings may change from year to year.
Based on the most recent year of data, Blue Cross Blue Shield's Medicare Advantage plans get an average rating of 3.8, and the company's prescription drug plans (Part D) get an average score of 3.7. The overall average score for Blue Cross Blue Shield's plans is 3.8 [7]. For comparison, the average star rating for plans from all providers was 4.06 [8].
Of Blue Cross Blue Shield's contracts, the majority are rated 4 or 3.5. Of Blue Cross Blue Shield's Medicare Advantage members who are in rated contracts, 59% are in contracts with 4 stars or more in 2021 [9]. Two contracts received 5 stars, and 11 contracts received 4.5 stars.
Third-party ratings
There are a few companies that weigh in on health plans or on the strength of the company in question, and we've included three here:
AM Best
Financial Strength Rating: A to B++
AM Best is a credit rating agency that specializes in the insurance industry. Because Blue Cross Blue Shield is a collection of companies, AM Best has rated some — but not all — Blue Cross firms.
As of July 14, 2021, AM Best affirmed the following ratings for Blue Cross Blue Shield companies [10]:
J.D. Power
Ranking: 2nd, 5th and 8th out of 9
In its 2021 U.S. Medicare Advantage Study — the seventh done so far — J.D. Power measured member satisfaction with Medicare Advantage plans based on six factors: coverage and benefits, provider choice, cost, customer service, information and communication, and billing and payment. Because Blue Cross Blue Shield has so many companies, J.D. Power included three in its list of Medicare Providers: Highmark, Anthem and Blue Cross Blue Shield of Michigan. On customer satisfaction measures, Highmark ranked second (834 points out of 1000), Anthem ranked fifth (797 points) and Blue Cross Blue Shield of Michigan ranked eighth (788 points) out of the top nine Medicare Advantage providers [11].
NCQA
Score range: 4.5 to 3 out of 5
The National Committee for Quality Assurance, or NCQA, rates health insurance plans on a 5-point scale (with 5 being best) based on clinical quality, member satisfaction and results from the NCQA Accreditation Survey. The ratings highlight the results of care and what patients say about their care.
In its 2019-2020 ratings of Blue Cross Blue Shield plans (there were no ratings in 2020), the NCQA awarded ratings between 4.5 and 3 [12]. Among the association's plans with ratings, the Excellus Health Plan received a 4.5. All other plans were rated 4 or lower.
Compare alternatives
See how Medicare Advantage competitors stack up to Blue Cross Blue Shield.
Compare Medicare Advantage providers

Percent in a 4-star plan or higher

Average Medicare star rating (2022)

46 states and Washington, D.C.

26 states and Washington, D.C.

50 states, Washington, D.C., and Puerto Rico.

8 states and Washington, D.C.

50 states, Washington, D.C., American Samoa, Guam, the Northern Mariana Islands, Puerto Rico and the U.S. Virgin Islands.
Find the right Medicare Advantage plan
It's important to do your research before selecting a health plan for yourself. Here are some questions to consider asking:
What are the plan's costs? Do you understand what the plan's premium, deductibles, copays and/or coinsurance will be? Can you afford them?

Is your doctor in network? If you have a preferred medical provider or providers, make sure they participate in the plan's network.

Are your prescriptions covered? If you're on medication, it's crucial to understand how the plan covers it. What tier are your prescription drugs on, and are there any coverage rules that apply to them?

Is there dental coverage? Does the plan offer routine coverage for vision, dental and hearing needs?

Are there extras? Does the plan offer any extra benefits, such as fitness memberships, transportation benefits or meal delivery?
If you have additional questions about Medicare, visit Medicare.gov or call 1-800-MEDICARE (1-800-633-4227, TTY 877-486-2048).
ARTICLE SOURCES: