Getting a Credit Card for a New Business or Startup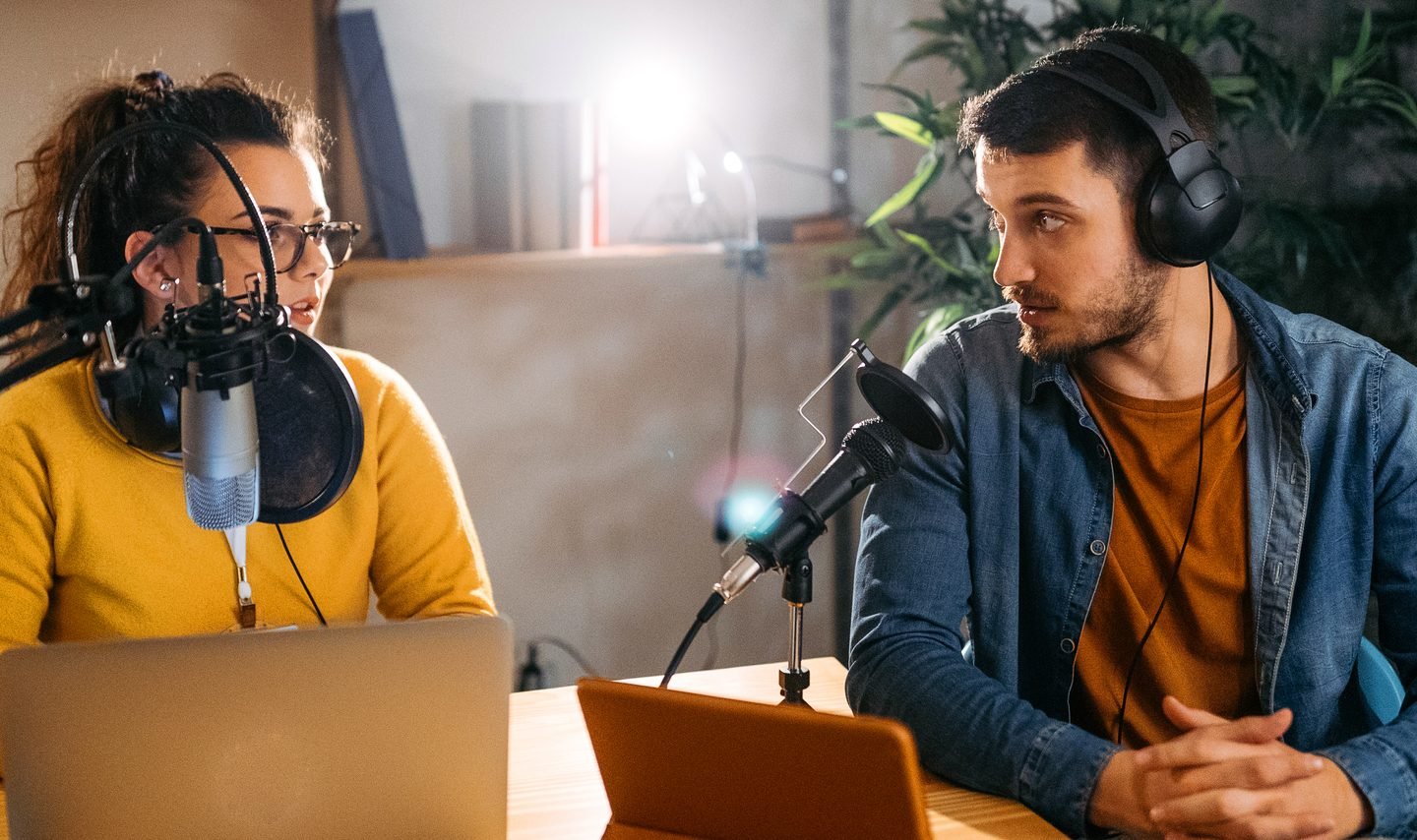 If you want a business credit card for a new enterprise, side hustle or startup, you don't have to wait to establish a business credit history before applying. If you have good credit — represented by a credit score of 690 or above — you can generally qualify based on your personal credit history.
It's not necessarily a deal-breaker if your business or side hustle hasn't made any money yet. You can say so on the application. The issuer looks at your personal finances and your business's information to determine if you're eligible.
Here's how to tackle your application for a business credit card for a new business or startup.
Business credit card application requirements
When applying for a business credit card, you'll be asked for both personal and business information. Commonly requested business information includes:
A tax ID number: If you don't have a separate tax ID for your business (and many entrepreneurs don't), you can use your Social Security number.
The business's name: If your business has a legal name, put it here. Freelancers, consultants or gig workers without a "named" business can just put down their own name instead.
The legal structure (entity type): This is where you identify how your business is organized. (See below for more details about business structures.) Most small businesses in the United States don't actually have a formal legal structure like a partnership, corporation or LLC. They're sole proprietorships, meaning they are owned by a single individual who essentially "is" the business. Sole proprietors can qualify for business credit cards just like any other businesses.
Address and phone number: Provide the address and phone number for your business, if it's separate from your own. If you don't have a business location or a separate phone line for business, your home address and personal phone number will do.
The date you started your business: This one is pretty straightforward.
Total annual revenue for the business: Revenue is the money your business brings in. It's not the same as profit, which is revenue minus expenses. It's possible that you might not have any revenue as a new business. If that's the case, you can put $0 on your application.
Information about individuals who own 25% or more of the business: If someone else has a more than one-quarter share in your business, you'll want to have their name, date of birth, Social Security number and address handy in case the issuer requests it.
Type of industry: This is different from business structure. This is "what you do" in your business, such as transportation, construction or general services, for example.
NerdWallet rating 

NerdWallet rating 

NerdWallet rating 

Regular APR

13.24%-19.24% Variable APR

Intro APR

0% intro APR on purchases for 12 months from the date of account opening

Intro APR

0% intro APR on Purchases for 12 months
The personal guarantee
When you apply for a small business credit card, you're generally required to personally guarantee any debt on the card. This means that if your business fails, you're on the hook for any balance, and the credit card issuer can go after your personal assets. This is the case even if your business structure otherwise protects you from liability for company debts, as with a corporation or LLC.
On the plus side, the personal guarantee makes it possible for a new business to qualify for a card even if it doesn't have a lot of revenue. Because of the guarantee, the application also requires details about you so that the issuer can run a personal credit check. This typically results in a hard inquiry on your credit report and a temporary dip in your credit score. Here are some of the details you may be required to provide:
Ownership percentage of the business.
Nerdy tip: The personal guarantee requirement means that if you have bad personal credit, you're unlikely to qualify for most small-business credit cards.
What do I set as the business structure?
You don't need to have walls or employees to be considered a "business" for credit card purposes. If you're engaged in an activity that earns money, and you aren't someone else's employee while doing it, you're a business. If you have no idea what your business structure is, then you're most likely a sole proprietor.
The most common business types are:
Sole proprietorships: A sole proprietor owns an unincorporated business by themselves, keeps all the profit and is liable for all the debts. Sole proprietors can include such people as freelancers, Etsy shop owners, rideshare drivers or "taskers" who perform services via TaskRabbit.

Partnerships: A partnership is a formal business relationship between two or more people, who share in the company's profits and are responsible to some degree for its debts. Law firms and medical groups are often partnerships.

Corporations: A corporation is a legal entity that exists entirely separate from its owners, which means the owners bear less legal liability for the company's debts.

S corporations: An S corporation is a special type of corporation designed for smaller businesses, which allows the owners to avoid personal liability while getting special tax treatment. There are fairly tight rules for which businesses can qualify for S-corp status.

Limited liability companies: An LLC shields its owners from personal liability without requiring them to form a corporation.
Choosing a business credit card
The best credit card for your new business or startup is one that aligns with your needs and spending patterns. Here are key factors to weigh when picking a business credit card:
Rewards: Business credit cards tend to have richer sign-up offers than consumer cards. While those offers may be attractive, don't let them distract you from the card's ongoing rewards and benefits. Focus on whether you spend often in the card's rewards categories. This way, you'll get more value from the card.
Travel-friendly features: If your business requires a lot of international travel, a card that doesn't charge foreign transaction fees will save you money. You can also avoid complications with payments overseas by choosing a business credit card that belongs to a network with broad merchant acceptance like Visa or Mastercard. Regardless of whether you travel domestically or internationally, you might consider a card that offers airport lounge access or that reimburses you for the application fee for TSA Precheck or Global Entry.
Bookkeeping tools: Many business credit cards offer account management tools that can help you stay organized come tax time. If there is a particular feature that can simplify your life as a business owner, it should definitely make it onto the checklist of must-haves for a business credit card.
Credit reporting: If your goal is to grow your business and build your business's credit history, make sure your business credit card reports to Dun & Bradstreet, Experian and Equifax, at the very least. Contact the issuer to verify which credit bureaus a credit card reports to.
Business credit cards worth exploring
If you prefer a $0 annual fee, the Discover it® Business Card offers unlimited 1.5% cash back on all purchases. You'll get some breathing room with the card's introductory offer: 0% on Purchases for 12 Months, and then the ongoing APR of 14.49% – 22.49% Variable APR. New cardholders get this bonus offer: "Get an unlimited dollar-for-dollar match of all the cash back you earn at the end of your first year, automatically. And no limit to how much we'll match. So you could turn $350 cash back into $700 with Cashback Match™."
The Capital One Spark Cash for Business offers simplicity with a 2% cash back rate on all purchases. On top of that, the card offers a sizeable sign-up bonus: Earn a one-time $500 cash bonus once you spend $4,500 on purchases within 3 months from account opening. It does have an annual fee, however: $0 intro for the first year, then $95.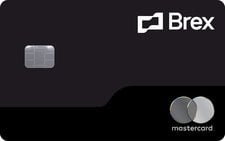 NerdWallet rating 
Learn More
Unlike other cards for business owners, the Brex Card doesn't hold you to a personal guarantee. It determines eligibility by looking into your company's cash balance, spending patterns and investors. Your business must have $50,000 in the bank to apply for the card ($100,000 if you're self-funded). It earns 1 point per dollar spent on purchases and more in other categories if you make the Brex Card your only company card. Cardholders also benefit from an introductory offer and discounts with certain merchants. It has a $0 annual fee.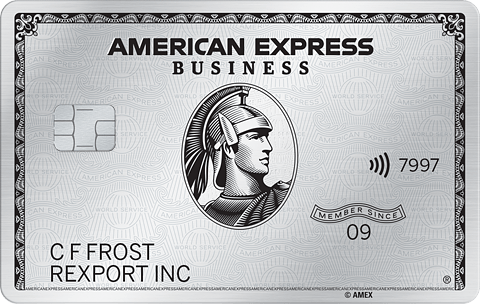 NerdWallet rating 
Learn More
The Business Platinum Card® from American Express can offer generous perks like travel credits, redemption bonuses, airport lounge access and more to business owners that spend heavily on travel. It has a steep $595 (10/14-1/12/22) annual fee, but the card's perks and introductory offer can potentially offset the cost (see rates and fees). Earn 120,000 Membership Rewards® points after you spend $15,000 on eligible purchases with the Business Platinum Card within the first 3 months of Card Membership. Terms Apply. The card offers 5 Membership Rewards points per dollar spent on flights and prepaid hotels booked through amextravel.com, 1.5 points per dollar spent on eligible purchases in key business categories of $5,000 or more (cap applies), and 1 point per dollar on all other purchases. Terms apply.
To view rates and fees of The Business Platinum Card® from American Express, see this page.