Guide to Budget Rental Car's Fastbreak Program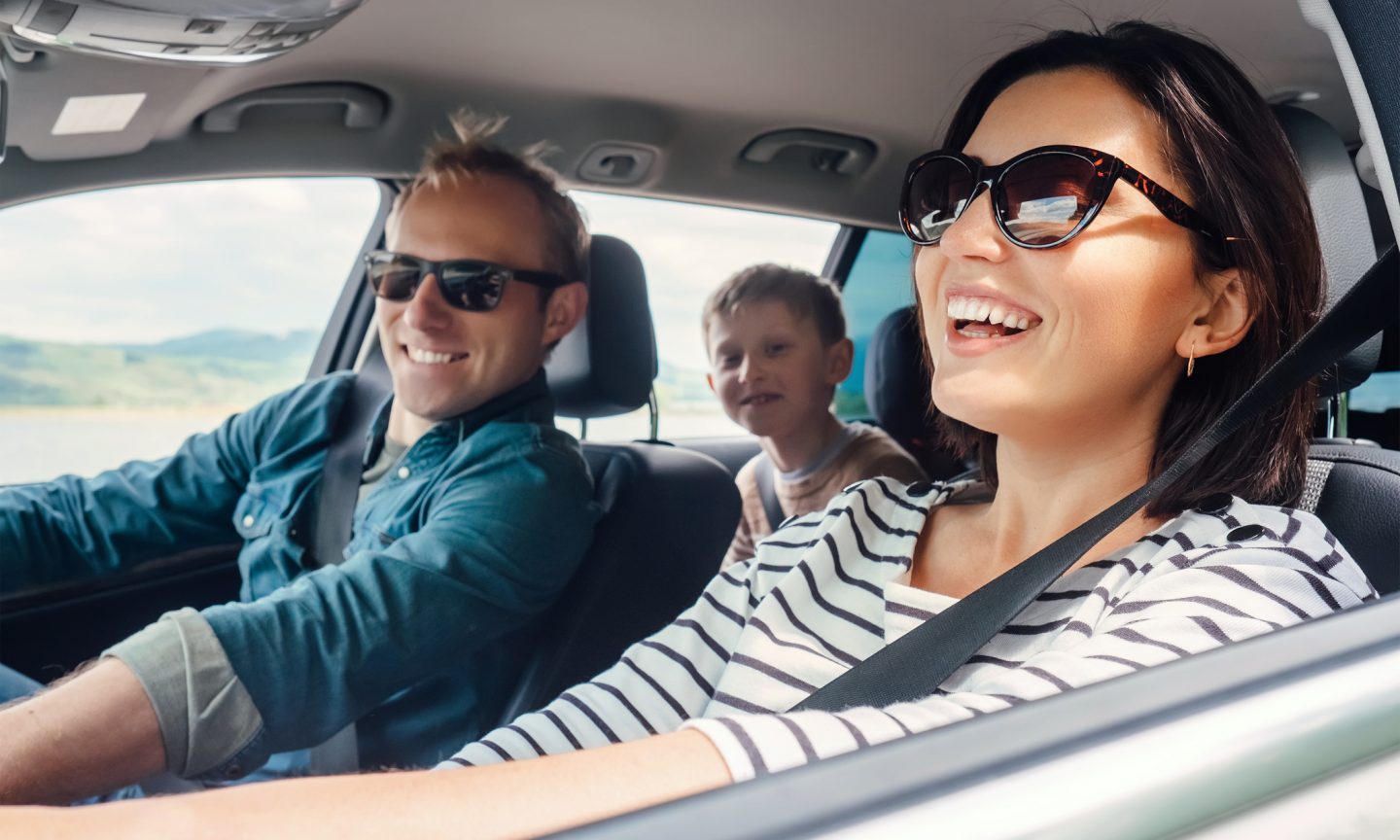 If you're booking a rental car with Budget, then take the extra step to enroll in the rental company's Fastbreak membership program. Not only is Budget's Fastbreak program free to join, but it's fairly easy to quickly rack up rewards coupons called Budget Bucks, which you can then use to reduce the cost of your next rental car reservation.
What is Budget's Fastbreak program?
Fastbreak is the loyalty program from Budget Rent a Car. Unlike many rental car loyalty programs, the Budget Fastbreak loyalty program doesn't offer any sort of elite status tiers or offer up points that can later be redeemed for free rentals or upgrades.
That said, joining the Budget Fastbreak loyalty program is still generally a good idea, and it can save you time and money.
Program benefits
Here are some of the top benefits of being a Budget Fastbreak member.
A faster reservations process
With an account in the Fastbreak program, you'll be able to store your vehicle preferences and other rental information — making it faster to book. You'll also have a record of your rental history and upcoming reservations, making record-keeping a little simpler.
Ability to skip the line when you drop off your car
On the other end of your trip, you don't want to find yourself waiting in a long rental car return line, worrying whether you might miss your flight. As a Fastbreak member, you'll be able to drop off your car in a designated area, and you won't have to wait to talk to an employee. Simply leave the car behind, and your receipt will be emailed to you.
Access to deals and rewards
Fastbreak members periodically have access to unique promotions that either entail discounts on upcoming rentals or earn Budget Bucks on existing rentals to help fund future ones.
For example, Budget is currently running a promotion where, for rentals made through Dec. 31, 2021, in the U.S., you'll receive $25 in Budget Bucks for every two rentals lasting at least two consecutive days that you book.
How to become a Budget Fastbreak member
Becoming a Budget Fastbreak member is easy and comes at no additional cost.
Simply register online — a quick process that requires you hand over some personal information including name, address, driver's license and credit card information (which will be saved and auto populates at checkout when you're ready to rent a car).
Once you've become a member, you'll receive a Fastbreak ID number, which can be found by logging into your account on the Budget website and clicking on My Profile.
Your Fastbreak ID is also the same as your RapidRez Number, which is what you'll enter when making reservations through Budget's website.
How to earn travel rewards through your Budget car rental
While you won't earn any sort of Budget rewards points for your car rental (aside from participation in special promotions), you can use your Budget car rentals to accumulate rewards in other travel loyalty programs.
Airline points and miles programs
Budget has over two dozen airline partners, and you can earn miles based on how much you spend with Budget. If you're a Fastbreak participant, simply add your frequent flyer number when you reserve a car directly through Budget.
Budget has partnerships with the following airline frequent flyer programs:
The amount of points or miles you receive varies by airline. For example, with Frontier, you'll earn 50 Frontier Miles per rental day on all qualifying rentals, or 500 miles on qualifying rentals of five or more days. Meanwhile, you could get 250 points for Air Canada's Aeroplan program per qualifying rental.
Hotel loyalty programs
Budget has a few hotel partners, and your spending with Budget can help you accumulate points. Like the airline miles, you'll have to input your hotel program membership information at the time of rental.
Budget's hotel partners are:
With Best Western Rewards and Choice Privileges, you'll earn 1,000 points per rental on all qualifying rentals. Wyndham breaks it down by day, earning you 100 Wyndham Rewards points per day on all qualifying rentals. Radisson Rewards members earn just 750 points per rental on all qualifying car rentals, but can also save up to 20% off the rental price by providing the Radisson Rewards discount number U106500.
Other ways to maximize Budget Rent a Car discounts
Beyond joining the Fastbreak program, there are myriad ways to get bigger discounts or earn extra points on your Budget rental, like:
Pay with a credit card that earns bonus rewards on rental cars
Many travel credit cards wrap up rental car spending as part of their bonus "travel" category.
For example, the Chase Sapphire Reserve® earns 10x total points on car rentals when you purchase travel through Chase Ultimate Rewards® immediately after the first $300 is spent on travel purchases annually and 3x points on other rental car bookings outside of their portal. You can turn around and use those points for pretty much anything ranging from cash back and gift cards to travel itself. You can even book rental cars with Chase Ultimate Rewards® points, upon which they'll be worth 1.5 cents each (so the cost of a $150 car rental would be 10,000 points).
Plus, the Chase Sapphire Reserve® provides primary auto rental collision damage waiver coverage, so you'll be reimbursed up to $75,000 for theft and collision damage in the U.S. and abroad if you're in an accident and you paid for the rental car on your card.
Link your Amazon account
A partnership between Budget and Amazon unlocks additional perks. If you link your Amazon and Budget Fastbreak account through the Fastbreak website, you'll receive an Amazon.com gift card valued at 10% of your rental price, and as much as a 30% discount off the rental. Not only could a $100 car rental drop down to $70, but you'll also earn yourself a $7 Amazon gift card.
Pay upfront
Budget typically offers a discounted rate — often up to 35% — for cars booked through its website when you pay at the time of booking rather than at the rental car counter.
However, only go for this option if you're certain you're going to go through with the rental. If you end up canceling, the fees will likely far outweigh any savings from paying upfront.
Here's what you'll end up paying if you need to cancel a car that you already paid for upfront:
For cancellations made 24 or more hours prior to the scheduled pickup time: You'll receive a refund of the full prepaid amount, less a $50 fee.

For cancellations made within 24 hours of the scheduled pickup time: You'll receive a refund of the full prepaid amount, less a $150 fee.

For cancellations made after the scheduled pickup time: No portion of the prepaid amount will be refunded.
Book through another third-party service
Sometimes, booking direct with Budget is not always the best deal. We ran some sample itineraries, each to book a compact or standard economy car with Budget on a few different weekend trips (running Friday at noon through Sunday at noon), including taxes and fees. Here are the price differences we found:
| | Phoenix Sky Harbor International Airport, April 9-11 | Chicago O'Hare International Airport, May 7-9 | Honolulu International Airport, June 4-6 |
| --- | --- | --- | --- |
| | $83.88 (pay now) or $90.82 (pay later) | $213.69 (pay now) or $234.51 (pay later) | $134.17 (pay now) or $146.73 (pay later) |
| | | | |
| | | | |
| | | | |
Booking directly with Budget is not always the cheapest option, especially if you aren't willing to pay for your reservation at the time of booking.
Nerdy tip: Booking a rental car through Costco was always the cheapest option in this exercise — and it's especially convenient because there's no payment due at the reservation time. What's more, you can also exercise your Budget Fastbreak benefits by entering your membership number at booking. You'll need a Costco membership to book rental cars this way, though, and Costco membership starts at $60 per year.
If you want to pay later
If you don't have a Costco membership and don't want to pay upfront, other online travel agents and rental car aggregator sites like Expedia tend to be cheaper, though that's not always the case.
Other Budget car rental tips
Budget is the, well, budget-oriented brand of car rental giant Avis Budget Group, which also operates car rental company Avis, as well as car-sharing company Zipcar. Avis and Budget have a combined 11,000 rental locations in approximately 180 countries around the world.
Some Budget locations have free pickup service
An employee from Budget may come pick you up and bring you to the rental car center at no additional cost to you. Budget's free pickup service is available only at some locations, though you can search for your prospective rental car facility to see if pickup service is available. If yes, you'll need to call them to arrange pickup.
Budget is not able to deliver your rental vehicle to you.
Budget also rents other equipment
Like many rental car companies, Budget rents out more than just cars. They also offer some additional equipment that you might need for your road trip for short-term rental. While not all accessories are available at every Budget outpost, you can generally expect to be able to rent the following types of items (for an additional fee):
Convertible child safety seats (rates vary by location but average about $13 per day with a maximum of $65 rental).

Ski racks (rates vary by location, but usually average about $7 per day).

Satellite radio through Budget Blast, the company's own portable XM Satellite Radio service ($7.99 for the first day and $4.99 for additional days or $24.99 weekly).
That said, there are some items you might expect to be able to rent that Budget does not offer. Common automobile-related equipment that you cannot rent from Budget includes:
Luggage compartments/racks.
Budget offers rental car insurance
In the event that your Budget rental car is damaged when it's in your possession, you're responsible. Your existing car insurance policy may cover it, and sometimes the issuer of the credit card you used to pay for the rental may cover it as well.
If you don't already have car insurance with rental car coverage, and you're not paying with a credit card that comes with rental car insurance, it might be a good idea to purchase rental car coverage directly from Budget.
Budget offers a few different types of coverage. They include:
Loss damage waiver: A loss damage waiver is actually not insurance. Instead, by purchasing and accepting the agreement, Budget assumes responsibility for loss of or damage to the car in many circumstances. However, there are many exceptions, including that Budget typically won't cover lost, damaged or stolen keys or remote entry devices, and it won't pay for towing or tire services, unless related to an accident. Pricing and terms vary by location, but it starts at $9 a day.

Personal accident and effects insurance: This type of insurance covers medical, death and dismemberment benefits for bodily injury resulting from an accident involving your rental car. There are some caps and limitations (e.g., ambulance expenses are usually covered for up to $250 per person), and coverage starts at $7 a day, though varies by location.

Supplemental liability insurance coverage: This type of insurance protects you against third-party injury and property damage claims, and usually costs $15 a day.
All that insurance can get pricey, especially for longer trips. Check with your credit card for existing coverage to see if you might already be covered for the above situations. If you opt out of Budget's policy and your own car insurance or credit card issuer won't cover it, then another alternative is to buy rental car insurance on your own from a company that sells stand-alone policies for rental cars, such as Allianz Global Assistance. You generally need to decline the rental company's coverage to use these.
Budget roadside assistance
Say you run out of gas, or you lock your keys in the car. Budget also allows you to purchase roadside assistance for an additional daily fee through a program called Roadside SafetyNet.
Paying to add on Budget's Roadside SafetyNet might not be necessary, as roadside assistance may already be covered as a benefit through your travel credit card, or you may have it through membership to a program like AAA.
The bottom line
Is the rental car loyalty program from Budget Rent a Car worth it? It's hard to say no since this program is free to join and comes with the potential for discounts.
Further, the current promotion for earning 25 Budget Bucks for rentals of two consecutive days or more means that joining now makes sense if you anticipate renting with Budget at least twice between now and the end of 2021.
What's more, if you enter your Fastbreak number into a rental car reservation site like Costco Travel, you'll be able to take advantage of some (generally better) deals, while also getting the benefits of Fastbreak.
How to maximize your rewards
You want a travel credit card that prioritizes what's important to you. Here are our picks for the best travel credit cards of 2021, including those best for: