Home Insurance Quotes: What You Need to Know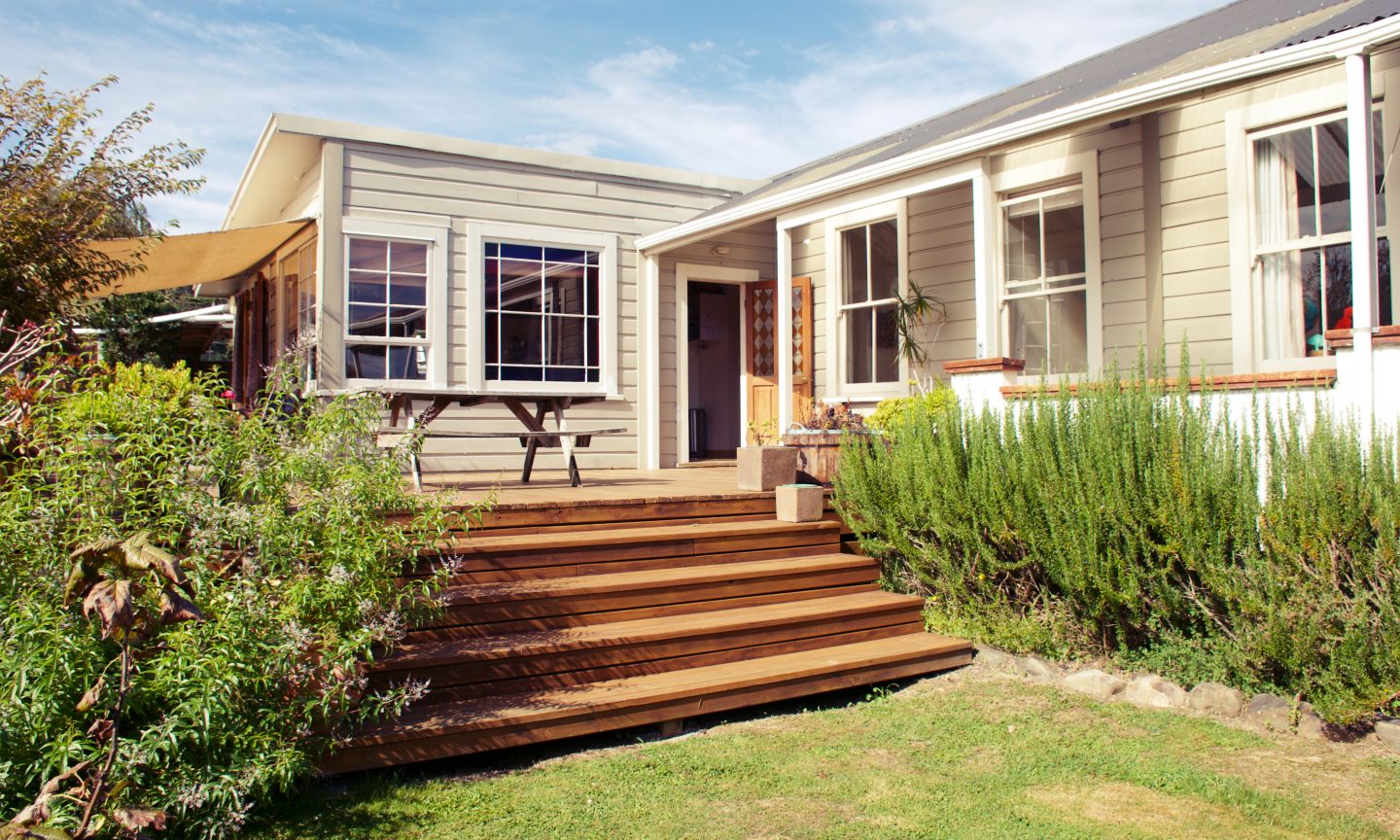 Shopping for homeowners insurance isn't something you do every day. Once you've picked a policy, you're likely to stick with it for at least a year. That means it's important to compare home insurance quotes and make sure you're getting a good price before you buy.
But understanding how to compare home insurance quotes can be a challenge. Price isn't the only issue — you also want a policy that will meet your needs if disaster strikes. Before you shop, here's what you'll want to know.
What is a home insurance quote?
A homeowners insurance quote is an estimate of the price you'll pay for a policy. It's based on a broad range of factors, including things like:
The neighborhood you live in.

Whether a fire station is nearby.
Each company uses its own formula to calculate house insurance quotes, so prices can vary widely. You boost your chances of finding the best rate when you compare homeowners insurance rates from several companies.
Since a home insurance quote is only an estimate, it may not precisely match the price you end up paying for coverage. In some cases, an inspector may come to your home and determine you need a different amount of coverage, which can change the price.
What goes into a home insurance quote?
Many factors affect your homeowners insurance quote, from the size of your house to the things in your closet. Companies weigh these factors in different ways, so one insurer might be more lenient than another about your credit history or your backyard trampoline.
Here are some of the factors that can affect your homeowners insurance quote.
YOUR HOUSE
Rebuilding cost. The more it would cost to rebuild your home if it were destroyed, the higher your home insurance quote is likely to be. The price to rebuild depends on local construction, material and labor costs. Size makes a difference here — a 5,000-square-foot house typically costs much more to replace than a 1,000-square-foot one.

Age of your home. Older homes generally cost more to insure because the components may have degraded over time and may not meet current building codes.

Type of materials. Homes built from materials like brick or stone are cheaper to insure than houses made of wood, which is flammable.

Security features. Alarm systems, smoke detectors, deadbolt locks and other safety features can result in lower home insurance quotes because they reduce the likelihood of theft or damage.

Home improvements. Your quote may be higher after you remodel the kitchen, add a deck or make other home improvements that increase the cost to rebuild.
YOUR LOCATION
Local fire protection. If you're near a hydrant and fire station, you'll likely qualify for cheaper home insurance quotes than someone who lives in a more remote area.

Natural disaster risks in your area. Home insurance quotes are typically higher in areas prone to hurricanes, earthquakes, wildfires and other natural risks.

Neighborhood crime rates. If lots of burglaries happen in your neighborhood, your home insurance quotes may be higher.
YOU AND YOUR STUFF
Your credit score. In most states, a home insurance quote can be higher for people with blemished credit. Insurers say people with poor credit are more likely to file claims. But in California, Maryland and Massachusetts, companies aren't allowed to consider credit in setting homeowners insurance prices.

Your pet. House insurance quotes can be high if you own a dog of a breed that's considered aggressive. That's because your liability insurance might have to pay out if your dog bites someone and they sue you. Some companies may not be willing to provide coverage at all.

Your belongings. If you own a costly musical instrument, expensive jewelry or other valuables, you may need extra coverage that will increase your house insurance quote.

Your backyard pool or trampoline. Owning these items can raise your home insurance quote because of the risk of injuries they pose. If someone is hurt using them, you could be liable whether you granted permission or not.

Your wood-burning stove. Insurers may see your stove as a fire hazard, particularly if it wasn't professionally installed or doesn't meet code requirements.

Your home-based business. If you work from home, you may need to add coverage to a standard homeowners policy or buy a business owners policy to cover business-related equipment, inventory and liability.

Your previous claims. If you've filed numerous claims in the past, insurers may view you as a risk and charge you higher premiums.
What does homeowners insurance cover?
A homeowners insurance policy is made up of several distinct types of coverage — some that are included automatically and others that you can choose to add, known as endorsements or riders. When you get a homeowners insurance quote, you'll choose the amount of coverage you need and whether you want optional features.
This is how the different coverage types work.
Standard homeowners insurance coverage
A standard homeowners insurance policy generally includes six types of coverage:
| | | |
| --- | --- | --- |
| | Covers damage to the home and attached structures, such as a porch. | Enough to rebuild your home. |
| | Covers stand-alone structures on your property, such as a fence or shed. | 10% of dwelling coverage. |
| | Pays to repair or replace belongings that are stolen or damaged in a covered event. | 50% to 70% of dwelling coverage. |
| Additional living expenses | Helps pay temporary living expenses while your home is being repaired. | 20% of dwelling coverage. |
| | Pays if you injure someone or cause property damage unintentionally or through neglect. | |
| | Pays to treat someone injured on your property, regardless of who's at fault. Also pays if you, a family member or a pet injures someone elsewhere. | |
Dwelling coverage pays to repair damage to your house and attached structures such as a porch or deck. You need enough dwelling coverage to rebuild your home if it's destroyed. The cost to rebuild is different from the market value of your house or its property tax assessment, which would take into account factors like the value of the land and the desirability of your location. To get an estimate of the rebuilding cost, multiply your home's square footage by local construction costs per square foot. You can also ask an insurance agent or insurer to help you find those costs and calculate the replacement value.
Other structures coverage helps you repair or replace stand-alone structures on your property, such as swimming pools or storage buildings. Coverage is typically 10% of your dwelling coverage amount. You can buy extra coverage if you have structures that would be costly to replace.
Personal property coverage pays to repair or replace your belongings, like furniture and clothing, if they're stolen or damaged by an incident your homeowners insurance policy covers. This coverage is generally 50% to 70% of the amount of dwelling coverage. You can buy extra coverage for expensive items like jewelry and art, but you may need to have them appraised.
Additional living expenses coverage helps pay the cost of living somewhere else while your home is being repaired. Coverage is often about 20% of your dwelling coverage amount.
Liability coverage pays if you accidentally injure someone or cause property damage. Typical amounts are $100,000 to $500,000. An umbrella insurance policy can add more coverage, which may be important if your circumstances put you at risk of being sued.
Medical payments coverage pays to treat someone who's injured on your property, no matter who's at fault. It also pays if the homeowner, a family member or a pet injures someone while away from home. Typical limits are $1,000 to $5,000.
Homeowners insurance policy options
In addition to standard coverages, you'll also need to make several choices about policy options when you request and compare home insurance quotes, including:
Your deductible. This is the amount you pay out of pocket before your insurer will cover any damages — typically $500 to $2,000 for homeowners insurance. Choosing a higher deductible can be a smart way to lower your premiums, if you're sure you can afford to pay the deductible in case of a claim.

Earthquake, flood or windstorm coverage. Standard homeowners insurance doesn't cover earthquake or flood damage, and windstorm coverage is limited in some hurricane-prone regions. If you live in an area affected by these risks, you may want to ask about optional coverage. Flood insurance is required for some properties in high-risk zones.

Replacement cost coverage for your belongings. Most standard homeowners insurance policies won't pay to replace old items with new ones unless you choose this upgrade.

Extended or guaranteed replacement cost coverage for your home. Standard policies won't pay more than your dwelling coverage limit to fix your house. Extended replacement cost coverage will pay out more if repairs require it, up to a specified limit, and guaranteed replacement cost coverage will pay the full cost.
What information do you need to get a homeowners insurance quote?
When you start shopping around for home insurance quotes, insurers will have questions about you and your home. Here's some of the information you'll want to have on hand.
Your name, date of birth, marital status and contact information.

Your address and how long you've lived there.

The number of people who live with you.

Whether you own a dog or other pets.

Whether you have a home business, including a child-care business.

Whether you need extra coverage for belongings like jewelry or home computers.
DETAILS ABOUT YOUR INSURANCE
The name of your most recent homeowners insurance company (if you've had a policy before) and the dates of coverage.

Whether you've filed any claims in the past five years.

The date you want your homeowners insurance coverage to begin.

How much coverage you want. If you already have insurance, the declarations page of your current policy is a starting point. You can see the coverage and extra features you have now — but be willing to make changes. Before comparing home insurance quotes, it's smart to reevaluate your needs.
DETAILS ABOUT YOUR HOUSE
The year the house was built. If it's an older home, you may also be asked how long ago it was renovated and whether electrical and plumbing systems have been updated.

The square footage of the house, how many stories it has and the style, such as ranch or colonial.

Whether the exterior walls are built with wood, brick, stone or other materials.

The age of the roof and what it's made of, such as slate, shingles or metal.

The number of bedrooms and bathrooms.

Whether there are features like a garage, fireplace, smart home technology, burglar alarms or a sprinkler system.

Whether there are detached structures like a gazebo or toolshed.

Whether there's a mortgage on the home.

The distance to the nearest fire station and fire hydrant.
If you don't know when your house was built or its square footage, you can probably get these details from your local tax assessor's office — often through a free online search. Try searching for "tax assessor" or "property records" and the name of your county or city. Additionally, some insurers and agents have access to building material, size and other information they may be able to fill in once they have the home's address.
How to get a homeowners insurance quote
When you're ready to get a homeowners insurance quote, you have several options:
Shop for home insurance quotes online or by phone.

Work with a "captive agent," who represents a single company.

Work with an independent agent or insurance broker.
Whichever path you choose, plan on getting at least three quotes so you can feel confident you're getting a good price. And as you compare home insurance quotes, make sure each policy has similar endorsements, deductibles and coverage limits.
Home insurance quotes online or by phone
You can get free online homeowners insurance quotes from many companies, and if you're happy with the quote, in some cases you can complete the purchase online. Some insurers let you begin a quote online but send you to an agent to finish the quote over the phone.
When you buy homeowners insurance directly from an insurer without an agent's help, you can easily adjust coverages and see quotes for yourself, but there are also drawbacks.
PROS AND CONS OF getting a HOME INSURANCE QUOTE online
| | |
| --- | --- |
| Convenient, low-pressure experience. | Home insurance quotes online may not be as close to your final price as quotes from an agent. |
| Can compare home insurance quotes from several companies in one session. | Websites often provide less information than an agent, who can answer questions face-to-face. |
| Ability to adjust policy details to see different prices. | May receive follow-up calls and emails. |
Captive insurance agents
You can also get a homeowners insurance quote through a captive agent. A captive agent works for one specific insurance company, such as Allstate, Farmers Insurance or State Farm.
An agent's job is to help figure out what policy is best for you and provide a quote. In return, the agent earns a commission — or percentage of your premium — when you buy a policy. Unlike other agents, captive agents might also earn a salary from the insurance company.
PROS AND CONS OF CAPTIVE INSURANCE AGENTS
| | |
| --- | --- |
| Agents can talk through policy options and help determine what coverage you need. | Satisfaction is often lower with captive agents than shopping through independent agents or online. |
| Can develop a personal relationship with an agent who knows your family's needs. | Options are limited to what one specific company offers. |
| Can help with complex policy needs, such as owning several properties or off-site structures. | Agents may be motivated to upsell to receive a larger commission. |
Independent insurance agents and brokers
If you want to talk through your home insurance options without limiting yourself to one company, getting a quote from an independent agent or broker might be a good choice.
Independent agents and brokers work with multiple insurers and can offer a wide range of options and policies to homeowners. Because independent agents work on commission, they may strive to provide you the best customer service possible or steer you toward more expensive policies.
Independent brokers differ from independent agents in that they charge a broker's fee and must disclose commission rates to customers. This transparency allows you to know exactly how much the broker is making from your business.
PROS AND CONS OF INDEPENDENT AGENTS AND BROKERS
| | |
| --- | --- |
| Can explain how policies compare between multiple companies. | May not offer you the cheapest policy options. |
| You can get personalized advice but still see options from various insurers. | Not able to quote policies from insurers who use only captive agents. |
| Higher customer satisfaction than with captive agents. | Brokers charge a fee; independent agents and brokers both work on commission. |
How much does home insurance cost?
On average, the price of homeowners insurance is $1,211 a year, according to the most recent report from the National Association of Insurance Commissioners, which uses 2017 data.
Your home insurance quote may be higher or lower than that average, depending on what it would cost to rebuild your home. Here's how annual premiums compared in the NAIC analysis for varying coverage amounts, as well as the percentage of policies in that value range.
Average homeowners insurance premiums by coverage amount
Source: National Association of Insurance Commissioners
Average homeowners insurance rates also vary by location. States have different insurance regulations, and construction costs aren't the same throughout the country. As a result, homeowners insurance prices don't move in lockstep with home values.
For example, Georgia and New Mexico have identical median home values of $166,800, according to the U.S. Census Bureau's 2014-2018 American Community Survey, the most recent available. But the average home insurance rate is 20% higher in Georgia than in New Mexico.
Here's a state-by-state chart to give you an idea of what to expect in your area.
Average homeowners insurance premiums by state
Source: National Association of Insurance Commissioners
How to get a cheap homeowners insurance quote
Shopping around is the best way to find the cheapest home insurance quotes you can. Your home is an important investment, so you don't want to skimp on coverage, but until you compare home insurance quotes you can't know whether you have a good deal.
Increase your deductible. If you agree to shoulder more of the cost after a potential claim, you can substantially cut your premiums. Raising your deductible from $500 to $1,000 can lower premiums as much as 25%, according to the Insurance Information Institute.

Bundle home and auto insurance policies. Many insurers offer both types of coverage, and you can get discounts for buying car and home insurance from the same company.

Ask for discounts. Price breaks are often available, but they vary from one company to the next, so it's smart to check. You might get discounts for having a smoke-free home, being retired, buying a new home, signing up for automatic payments or being claims-free, for example.

Make your home safer. Features like smoke detectors, storm shutters and deadbolt locks can result in discounts. You may also get cheaper home insurance quotes if you upgrade outdated heating, plumbing and electrical systems.

Improve your credit. In most states, a good credit history can lead to lower home insurance quotes. Aim to pay your bills on time and keep your debt as low as you can in order to build your credit score.

Drop coverage you no longer need. Review your policy documents and make sure you aren't paying for coverage you don't need. If you put extra insurance on that high-end computer a few years ago but it's not worth much anymore, you'll save money by reducing your coverage.

Get rid of risky features. A backyard trampoline, treehouse or swimming pool can dramatically raise your home insurance costs. To save money and keep your family safer, consider ditching these items and finding less dangerous sources of fun.
Frequently asked questions