How to Buy a Franchise Restaurant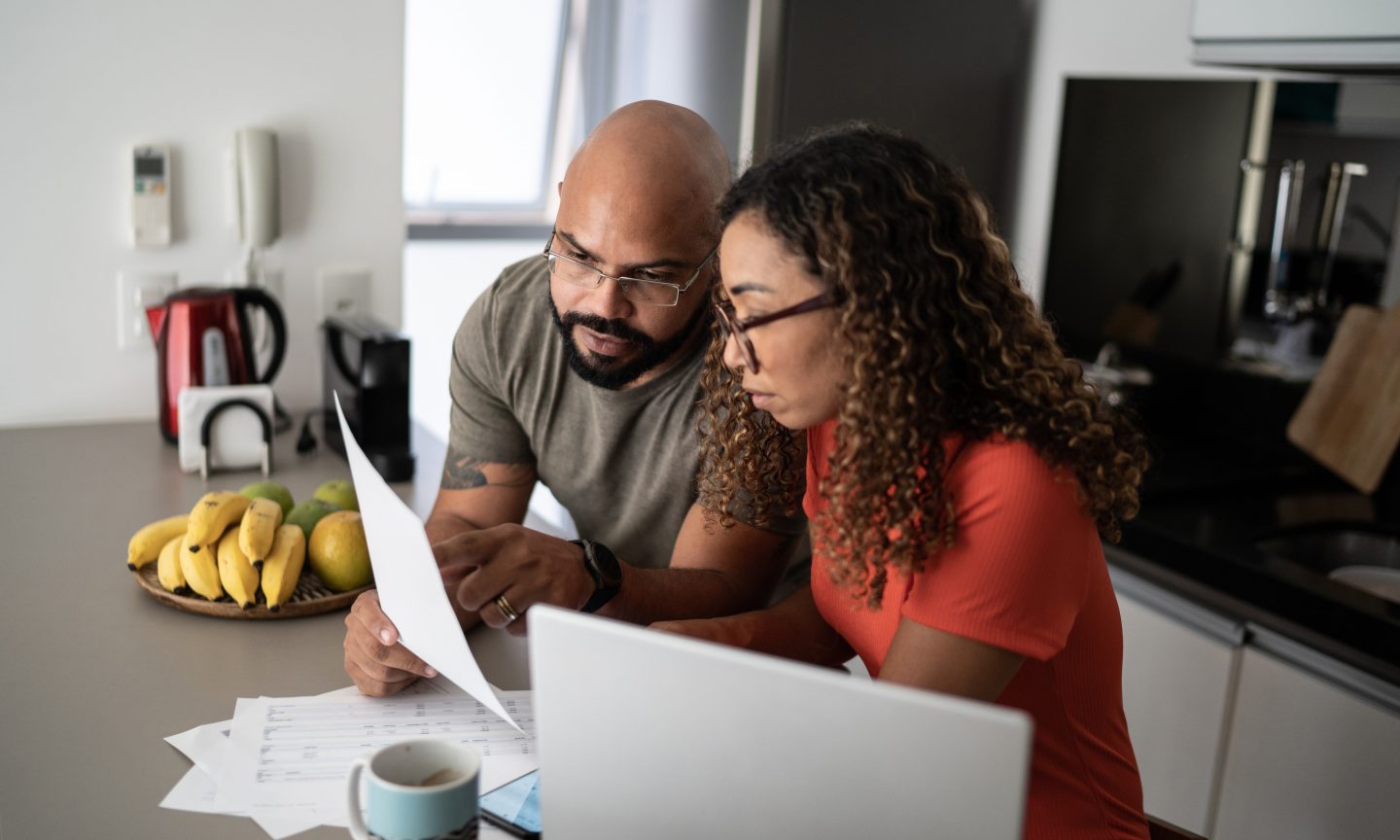 Franchise eateries are one of the most ubiquitous types of businesses in the United States. Go to almost any town in the country and you're likely to find a McDonald's, Dunkin', Domino's, or some other familiar establishment. Of the nearly 661,000 restaurants in the United States, roughly 308,000 of them are considered franchises (46%).
In other words, buying a franchise restaurant is one of the most popular paths to business ownership.
However, the process of buying a franchise restaurant is anything but easy. That's why we created this guide—to show you all the steps you'll need to take to buy a franchise restaurant. We'll explain the pros and cons, how much it could cost you, and the steps you'll need to take to become a franchise restaurant owner.
But first, let's start with an explanation of how franchise restaurants work.
How does a franchise restaurant work?
Franchises are highly replicable businesses that have a proven business model and widespread brand recognition and popularity. To buy into a restaurant franchise means you (the franchisee) purchase the rights from a franchisor (the company) to open your own branch of the restaurant using the franchisor's trademarks and brand materials. The franchisor will share everything from their menu to operations manual in return for royalties from your franchise's revenues, as well as other franchise fees.
The franchisor will assist you with designing your restaurant space, training staff, marketing the business, and developing protocols and procedures needed to run your restaurant. As the franchisee, you must agree to comply with all of the franchisor's protocols.
While some franchisors will be more flexible and allow their franchisees to exercise their own creative freedom, the whole point of a franchise is to duplicate an already existing business. To ensure the brand's success, each location should more or less look and feel the same, as well as offer the same products.
Pros and cons of buying a franchise restaurant
Pros
Here are the reasons you should consider buying a franchise restaurant.
Established customer base: Compared to independent restaurants, which can open and close without anyone ever knowing they were there, consumers already know and trust franchise restaurants, so you don't need to spend nearly as much time or money trying to attract new clients—depending on the franchise you choose and the location you're in, you could have a line out the door on opening day.

Easier to get financing: Since franchise restaurants already have tried-and-true business models, a lender will likely be more open to providing you with the financing you need to purchase a franchise restaurant.

No need to worry about logistics: Setting the menu? Writing an employee handbook? Marketing your restaurant? These are things your franchisor does for you, giving you more time to focus on big-picture endeavors.

Proven track record of success: You don't have to look far to find restaurant franchises with staying power and consistent business. For the risk-averse restaurateur, a franchise can provide the assurance you need to get into the restaurant business.
Cons
Buying a restaurant franchise does come with some significant hurdles. Here are the disadvantages you need to understand before jumping into this endeavor:
High up-front cost: While acquiring funding to buy a franchise is typically easier than acquiring funding for an independent restaurant, the initial investment is typically higher. That's because you need to invest in a location, equipment, and meet expensive zoning and code compliance standards. While this is true of any restaurant, with a franchise, you'll also need to pay hefty franchise fees—typically tens of thousands of dollars.

Less autonomy: Consistency is key with franchise restaurants, so don't expect opportunities to tinker with the menu or give the dining room a makeover. When you become a franchisee, you agree to represent the brand, which means complying with your franchisor's requirements. If you enjoy the freedom to make your own calls, a restaurant franchise might not be for you.

High turnover: Restaurant franchises, particularly fast-food establishments, typically have high turnover rates, making it more challenging to recruit and retain a workforce that will function at a high level.

Risk of losing your franchise: Most franchisors require a certain level of performance from their franchisees to continue operating. If your franchise is struggling, you're late with your royalty payments, or you breach protocol, your franchisor could terminate your contract. What's more, at the end of your franchise agreement, your franchisor will review your performance and decide whether or not to offer you a new contract.
How much does it cost to buy a restaurant franchise?
The next big question most prospective restaurant franchisees have is how much it will cost. As previously mentioned, the upfront investment is quite steep. For context, the initial investment needed to start a McDonald's franchise starts at $1 million and can go all the way up to $2.2 million. Fortunately, not all franchises are so costly to buy into. Here are the costs you're looking at to get started:
Initial franchise fee
This is the fee you'll pay directly to the franchisor for the rights to operate a franchise under their trademark. This cost varies from franchise to franchise. The initial franchise fee for a Kentucky Fried Chicken franchise is $45,000, whereas the franchise fee to open a Dunkin' location (formerly Dunkin' Donuts) starts at $40,000 but can go all the way up to $90,000 depending on the state you operate in.
Keep in mind that franchise fees are typically non-refundable.
Startup fees
Along with the cost you pay to the franchisor is the cost you'll have to pay to simply get your restaurant up and running. This includes leasing or buying a location that complies with your franchisor's requirements, buying equipment to outfit your restaurant, and purchasing licenses and permits required by your municipality. There's no telling how expensive this can get, but we recommend setting aside at least a few hundred thousand.
Royalty fees
Royalty fees are the ongoing fees you'll pay to your franchisor out of your revenues to remain affiliated with the brand and continue to receive services and support. The normal royalty fee is somewhere between 4% and 6% of your monthly revenues.
Additional costs
There are some additional costs you'll have to pay to keep your franchise up and running. This includes payroll and subscriptions to business tools like point of sale and scheduling software. Some franchisors also ask franchisees to contribute to an advertising fund that is used to promote national campaigns and attract new investors.
Personal finances
Lastly, franchisors have some pretty strict requirements for who they will go into business with. There are typically requirements for how much the franchisee has in liquid assets, and how much their net worth is. For example, Panera Bread requires investors to have a net worth of at least $7.5 million and $3 million in liquid assets. Pizza Hut wants to see $700,000 in net worth and $300,000 in liquid assets. Understand your franchisor's financial requirements before applying. There are plenty of food franchise opportunities out there, but you may have to do a little digging to find the ones that work best for your financial situation.
How to buy a restaurant franchise: A step-by-step guide
If you've read this far and still want to start a restaurant franchise, now it's time to get into the steps you'll need to take.
Step 1: Evaluate your market
Before picking a franchise to apply to, evaluate your market to see what kind of franchise restaurant would best fit. This means looking at the competition in your area as well as the local economy. For example, if the market is saturated with Mexican restaurants, maybe a Taco Bell isn't the best franchise for your area. If other franchises have gone out of business in your market, you should also find out why. Do your due diligence to better understand your market, who your target customers are, and what they truly want.
Another consideration is location. You're going to want to place your franchise in an area that gets a lot of traffic so people know it's there. Take some time to evaluate potential locations, make note of rental prices, and more.
Step 2: Evaluate and select a franchise 
As you know by now, buying a franchise restaurant isn't cheap. That's why it's important to find a franchise that falls within your budget and meets a need in your market. When evaluating franchises to consider working with, there are a variety of considerations you should weigh, including:
Does this franchise align with my skills and interests?

Does this franchise have a proven track record of success?

Does this franchise offer opportunities in my market?

How are franchisee applicants screened?

Can I meet the franchisor's terms and conditions?

What fees does the franchisor charge?

In what capacity will the franchisor assist in setting up my business?

What do other franchisees have to say about this franchisor?
To help you in your evaluation, we recommend reaching out to the franchisor directly and asking for more information.
Step 3: Review and sign the franchise disclosure document
When you find a franchise you're ready to proceed with, request a franchise disclosure document (FDD). The FDD contains essential information a potential franchisee will want to know before making an investment. The franchisor also needs to provide you with the FDD at least 14 days before it needs to be signed or the franchisee needs to hand over any money.
Information included in the FDD includes an outline of the fees the franchisor charges; how much the franchisee may need to invest to get started; the franchisee's obligations to the franchisor; franchisor assistance when it comes to training, advertising, and business tools; information on patents and copyrights; the financial statements you'll need to provide; and a copy of the franchise agreement that you'll need to sign.
We recommend taking the complete franchise agreement, including the FDD, to a business attorney for review before signing.
Step 4: Attend a discovery day 
Along with receiving an FDD, you may also be invited to attend a "Discovery Day," during which you'll spend time at the franchise's corporate headquarters or at a franchise location. The day is designed to give you a sense of day-to-day operations, the corporate culture, and the requirements you'll need to comply with.
This process is as much for you and is it is for the franchisor. You both need to see if this partnership is the right fit. Be prepared to ask lots of questions and speak to as many employees as possible.
Step 5: Draft a business plan
The business plan isn't required for your franchisor—it's required for lenders. Chances are you're going to need to obtain some financing to pay that franchise fee and get your restaurant off the ground. That means jotting down an executive summary, company overview, market analysis, organization structure, your products and services, your marketing and sales plan, and your financial projections. Keep in mind that some of this information can be pulled directly from the FDD.
Step 6: Obtain financing
The last major hurdle is to acquire the financing you need to get your business up and running. While some franchisors offer financing, it's more common for a prospective franchisee to go through an independent lender. As we mentioned previously, it's typically easier for franchisees to acquire financing because they are working with a known commodity.
Once you understand just how much money you'll need to get started, here are some franchise loan options to consider:
Equipment financing: You'll need to purchase a lot of kitchen equipment when opening a franchise restaurant, and equipment financing helps you get the financing you need to do that. What's more, equipment financing loans are self-securing, meaning the equipment itself serves as collateral for the loan.

Term loan: A term loan is a traditional loan that you repay over the course of several years, plus interest. This is a better option for receiving a larger amount of cash to start your restaurant with.

Business line of credit: A business line of credit is a bit like a credit card with a higher credit limit. You can draw from it as needed, and as long as you pay back what you owe, you'll have access to the full amount of capital again once it's repaid. Business lines of credit can serve as extra capital you can use to cover unforeseen expenses as you build out your franchise restaurant.

SBA loan: The holy grail of business loans is the SBA loan. This type of loan will give you the highest loan amount at the lowest possible rates. Keep in mind that these loans are very competitive, so you're going to want to have your financials in order before you apply.
Step 7: Open for business
With financing in your pocket, your franchise agreement signed, and your restaurant in good working order, you're ready to open for business. Your franchisor may arrange a grand opening for your business to drum up some excitement. You'll also probably have to go through some corporate training to better equip you to operate your franchise. Then it's about getting into the day-to-day of operating a business.
Your franchisor will lay out the basics of how the business should operate, but it still requires grit, determination, and attention to detail to run a successful restaurant.
The bottom line
If you're ready to run your own restaurant, a restaurant franchise is a great way to get started. The roadmap is already laid out for you, and you can attract customers by being a familiar, welcoming face in a sea of options.
What's more, if you have greater aspirations, starting with a restaurant franchise will teach you the ropes from organizations that have already had lots of success in the restaurant game.
This article originally appeared on JustBusiness, a subsidiary of NerdWallet.