How to use turmeric for a beautiful skin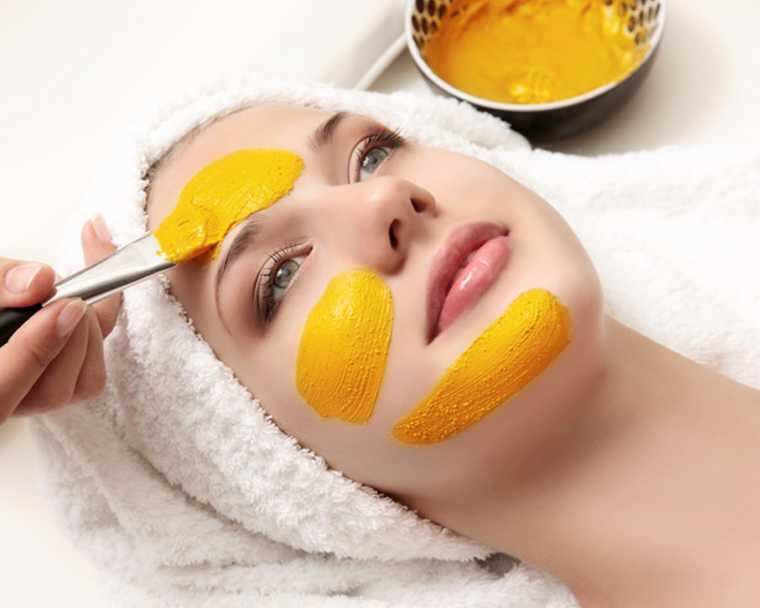 Turmeric is the golden spice of India and a kitchen staple. Apart from giving curry its signature yellow colour, turmeric has been used in beauty treatments since ancient times; even today it is used in homes to improve skin health and texture. Indian brides often undergo turmeric-based beauty treatments to get that special wedding glow.
Here's how you can include this wonderful spice in your beauty regimen to get a radiant and blemish-free skin tone.
1. Turmeric with gram flour
Turmeric powder mixed with gram flour is a natural scrub for all skin types and it extremely gentle on skin. It also removes excess oil from the skin.. Mix turmeric powder with gram flour, add a little water to make a paste. Apply this mixture on your skin using circular motion. Wash to reveal smooth and flawless skin.
//$.getScript('https://apis.google.com/js/platform.js', function(){});
window.fbAsyncInit = function() { FB.init({ appId : 424254827624943, session : '', // don't refetch the session when PHP already has it status : true, // check login status cookie : true, // enable cookies to allow the server to access the session xfbml : true, // parse XFBML oauth: true });
}; (function(d, s, id) { var js, fjs = d.getElementsByTagName(s)[0]; if (d.getElementById(id)) return; js = d.createElement(s); js.id = id; js.src = "https://connect.facebook.net/en_US/all.js"; fjs.parentNode.insertBefore(js, fjs); }(document, 'script', 'facebook-jssdk'));
}); !function(d,s,id){var js,fjs=d.getElementsByTagName(s)[0];if(!d.getElementById(id)){js=d.createElement(s);js.id=id;js.src="https://platform.twitter.com/widgets.js";fjs.parentNode.insertBefore(js,fjs);}}(document,"script","twitter-wjs");