Is the American Airlines AirPass Worth It?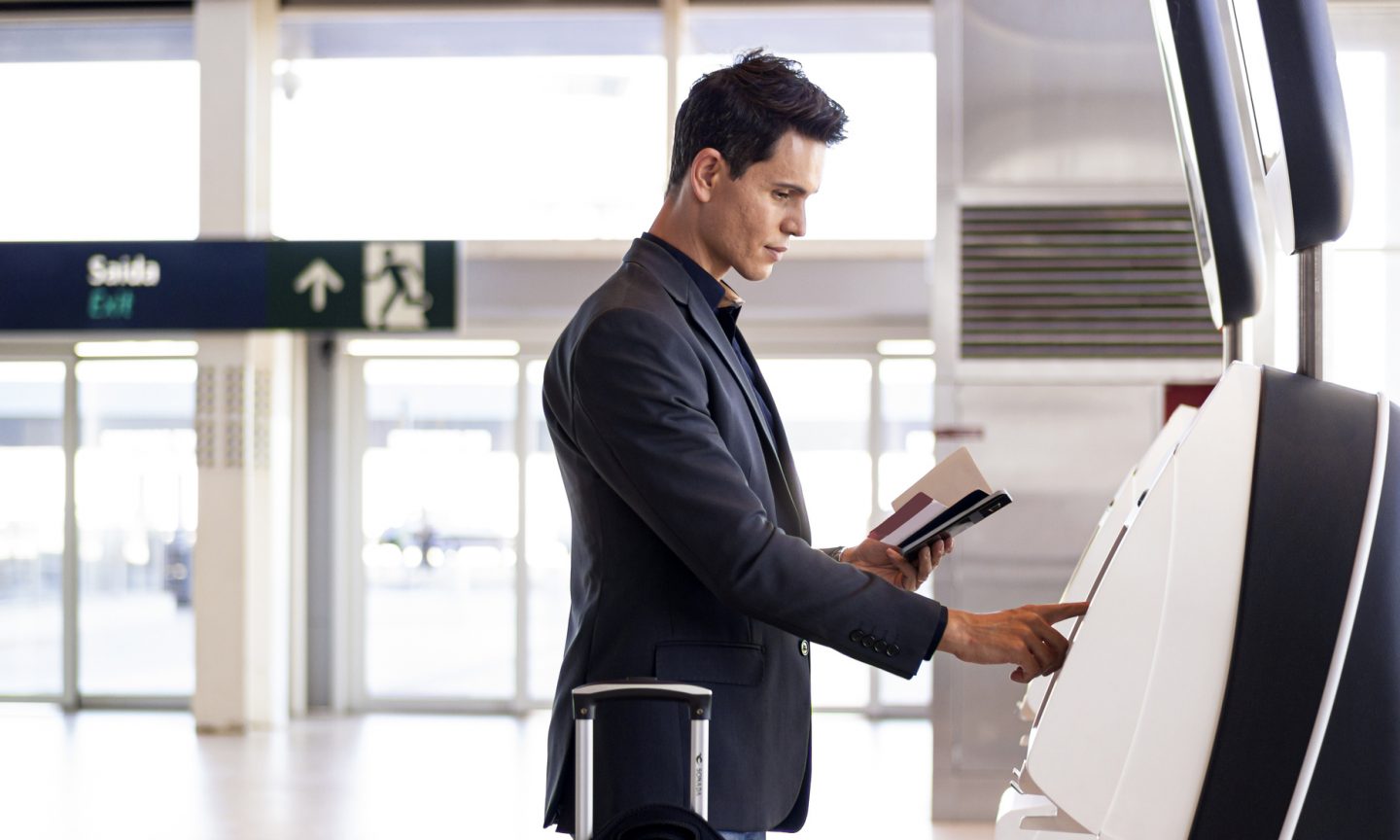 If you're a high-flying, frequent American Airlines customer, the AirPass program may be worth considering. Joining requires significant cash outlay, but this upfront payment then acts as a credit balance for travelers to draw from when purchasing future travel. The AirPass also brings plentiful frequent flyer elite status perks and guaranteed pricing, but is it worth it? Or are you better off simply spending as you go when buying American Airlines flights?
Here's a rundown of the American Airlines AirPass program, plus who can get the most value from the upfront investment.
What is AirPass?
The American Airlines AirPass program is nothing new; American has offered iterations of the program for years. In short, the program allows members to purchase unrestricted tickets at a discount by putting down a large deposit up front. Ticket purchases are later deducted from the balance like a debit system.
This has been a useful tool for the airline to get upfront payment for future travel while providing perks and protection against last-minute fare hikes in exchange. The program is especially attractive to some corporate and business travel customers that buy expensive last-minute tickets and are prone to making frequent changes to them (often at great expense).
However, due to cheaper airfare and changes in ticketing rules that allow free changes on both domestic and international tickets, buying unrestricted tickets makes less sense these days than before. Still, since many corporate customers prefer maximum flexibility on their tickets, including generous routing rules and less travel restrictions, AirPass targets the last-minute business traveler.
What is included with AirPass membership?
Fixed-price fares with companion privileges
Membership is primarily built around the opportunity to purchase fixed-price fares, which eliminates concern over price fluctuation on American and several partner airlines, including Finnair, Iberia and Japan Airlines (when these flights are ticketed through American).
Even though ticket changes are allowed for most travelers these days, most changes are still subject to a difference in fare. This sometimes means a substantial price hike — especially for last-minute changes — and flyers are on the hook to make up the cost difference. With AirPass, travelers are protected against that with guaranteed pricing. Members can book the last seat on a given flight and be assured that it will still cost them the original fixed price.
AirPass members can also bring along a companion. Their tickets are priced according to the member's rates and flexibility policies.
Instant elite status
Depending on the level of investment in the program, AirPass members are granted instant elite status. Those who start with a $10,000 investment receive AAdvantage Gold status. For $20,000, members receive AAdvantage Platinum. Each additional $5,000 adds the next level of status, up to instant AAdvantage Executive Platinum for $30,000.
Priority services
From check-in to boarding, AirPass members can use Priority Access lanes to avoid longer lines. There is no charge to check a bag either.
Lounge access
In-flight amenities
Instant upgrades to better seats, including Main Cabin Extra or Preferred seating, are part of the program, regardless of the member's AAdvantage status. Depending on the elite status earned, AirPass members are also eligible for complimentary premium cabin upgrades on many flights and free in-flight Wi-Fi. If seated in the main cabin, AirPass members are also treated to a free snack or meal, plus two alcoholic drinks.
Waived same-day change fees
There is no fee to make a same-day flight change, and the ability to change flights both before and on the day of travel without any fees or difference in fare (if routing remains the same, since AirPass uses flat pricing) is one of the primary benefits.
Mileage earning
Another AirPass perk is the substantial Elite Qualifying Miles bonuses travelers will earn with AAdvantage: All purchased AirPass tickets are eligible for mileage earning, and those tickets booked within seven days of departure book into the first (F), business (J), premium economy (W) and main cabin (Y) fare buckets.
First and business class flyers earn 3 EQMs per mile flown, premium economy flyers earn 2 EQMs per mile flown and main cabin tickets earn 1 EQM per mile flown.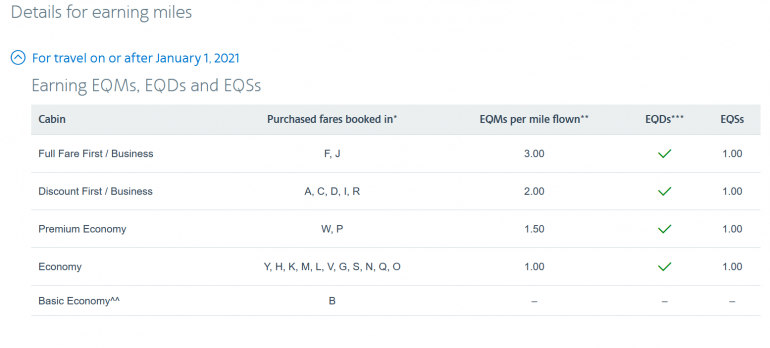 What does AirPass cost?
Depending on the level of membership, AirPass costs between $10,000 and $30,000. There are personal and shared memberships available, with the latter allowing the initial prepayment (charged per member) to be used across multiple travelers. Shared membership comes with an allocation of elite status for each member, but the status level varies based on the investment amount between the primary member and those with whom the AirPass is being shared.
How much do individual flights cost?
To determine the cost of your most frequent routes, there's an online calculator that gives you the standard AirPass fares for any route you search. Flights are calculated on a one-way, cost-per-mile basis using a flat 40-cents-per-mile base times a cabin multiplier.
For example, a main cabin flight between Dallas-Fort Worth and Chicago-O'Hare comes out to just under $400 based on the distance, cost per mile and cabin multiplier.

AirPass fares offer flat pricing and the ability to change your ticket whenever you need to. Even though they won't be the cheapest tickets, for many types of travelers, that flexibility is paramount and what makes AirPass so valuable.
Is AirPass worth it?
Let's face it: AirPass is not for travelers who buy basic economy or the cheapest tickets. It is designed for frequent flyers who want flexibility in their travel and are willing to pay for it. Don't consider this an option if you typically buy only the most affordable flights; AirPass won't save you money.
AirPass fares are often priced substantially higher than most other tickets, but protect members from even higher last-minute fares if they need to change a ticket.
AirPass doesn't charge change or cancellation fees for tickets, but airlines are generally waiving those restrictions for current travel. This means one of the primary benefits of AirPass is now available to everyone, making it less advantageous.
While flight changes may be free, the difference in fare always applies. With AirPass, fixed-price ticketing makes large swings in price less of an issue.
One caveat: AirPass members who buy the cheapest "PlanAhead" fares and make a change within seven days of departure lose the ability to keep the discounts associated with this ticket type. Instead, these travelers must pay the flat AirPass main cabin fare. Still, the difference in fare is a preset price, so the predictability of what you will pay remains the same.
The bottom line
If you make lots of changes to travel plans, especially at the last minute, and need to have maximum flexibility with ticketing rules, AirPass provides value. In addition, it adds Admirals Club membership, elite status and other in-flight benefits. For corporations that don't already have a ticketing contract with airlines for special fares, it can make a lot of sense.
AirPass is not for everyone, but for a select few who do the cost-benefit analysis, it might be worth trying for the price predictability and flexibility of its fares. For the vast majority of value-conscious road warriors among us, however, AirPass is not the best fit.
How to maximize your rewards
You want a travel credit card that prioritizes what's important to you. Here are our picks for the best travel credit cards of 2021, including those best for: