Paysafe Review 2021: Features, Pricing, User Reviews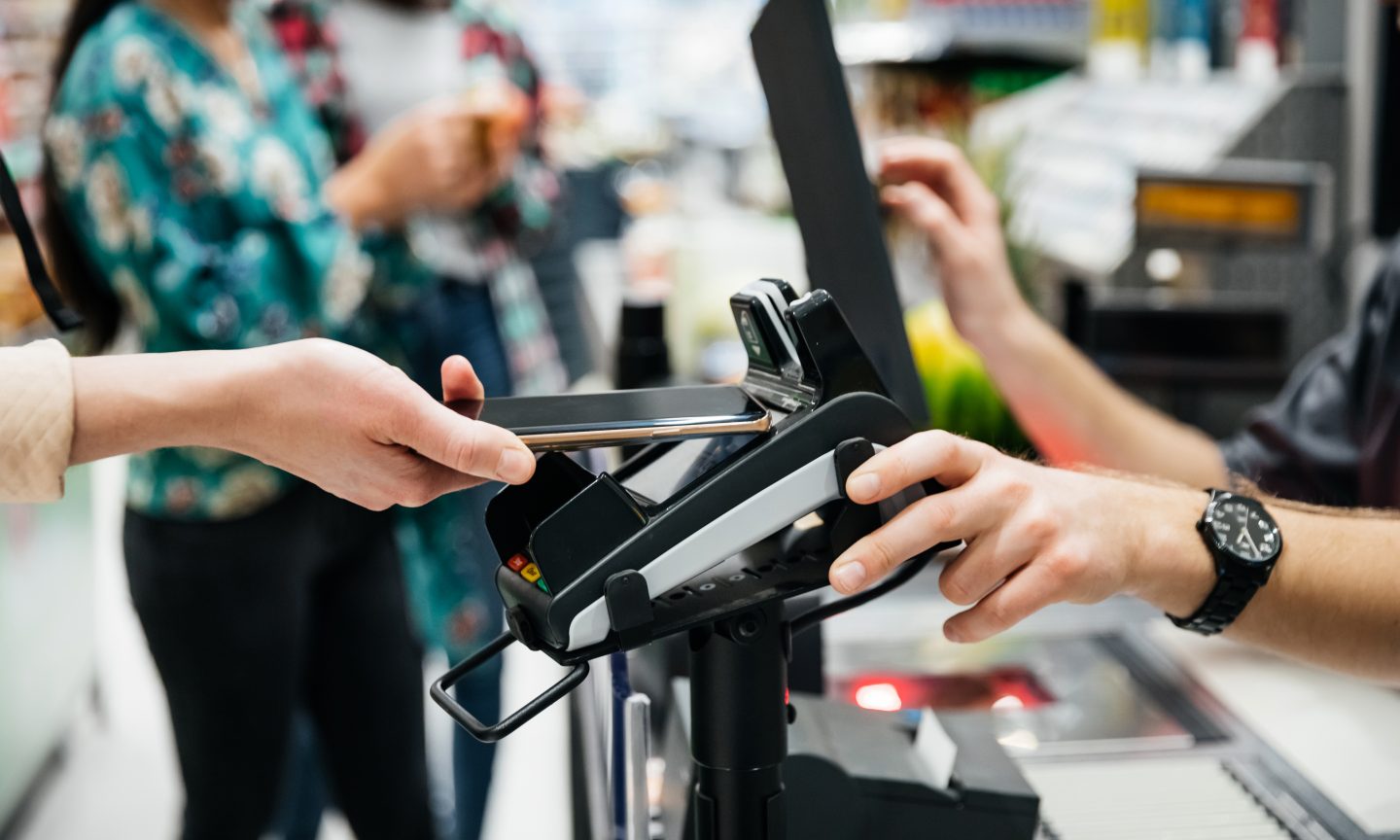 Paysafe is a merchant services provider that supports markets primarily in the U.S. and Europe. While it is known for its wide variety of payment solutions, many features are limited to Europe, meaning U.S. businesses primarily use it as a payment service provider for credit cards.
Paysafe's individually quoted pricing structure might be a viable solution for businesses that have high transaction volumes and are looking for more tailored fees. However, it lacks transparency in pricing and contract terms. And small businesses that process lower transaction volumes and need business-specific software features are likely to find a competitor to be a better option.
Accept payments without worry
See our payment provider recommendations that fit your business.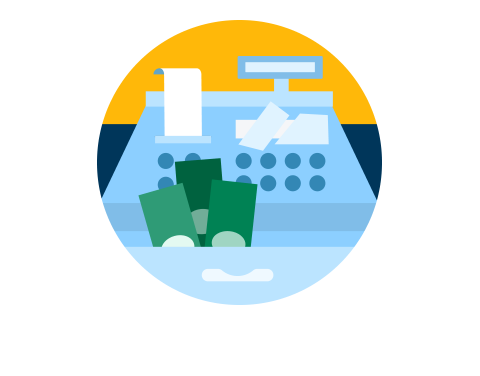 | | |
| --- | --- |
| | Varies. It depends on selections and is integrated as part of quotes. |
| | Varies. It depends on hardware selection. |
| | Quote-based. It depends on needs and services. |
| | Varies. Options vary from month-to-month up to three years. |
| | No. Email and phone support are available. |
| | Middle of the road. Some customers find it simple to use, while others say it is not intuitive. |
As a merchant services provider, Paysafe offers payment processing that integrates with your business's point-of-sale, allowing you to accept different payment methods.
Businesses can choose their hardware, such as a Clover or SwipeSimple credit card reader, to find the physical features they need to accept payments, and Paysafe does the behind-the-scenes bit to ensure that credit card transactions are successful. As a payment processor, when Paysafe handles online, in-person and mobile transactions for your business, it charges you transaction fees.
Unlike some of its competitors, Paysafe doesn't offer transparent pricing. Instead, it provides individual quotes based on several factors. While this structure can be an obstacle for some small businesses, larger businesses might find that the tailored approach offers competitive rates.
How much does Paysafe cost?
Paysafe is entirely quote-based and tailors pricing according to the individual needs of businesses. The price you pay will depend on the services you need, your monthly transaction volume, the average cost of individual transactions and more. Paysafe advertises "supercompetitive processing rates" on its website, and some customers have posted positive reviews of not only the company's features but also its rates.
However, without transparent pricing, it's hard to know upfront if Paysafe will be a good deal for your business. Generally, merchants with higher transaction volumes receive lower payment processing fees, and this seems to apply to Paysafe as well.
The quoting process will give you a better idea of what fees you'll pay as a customer, but you'll need to do your research after speaking with a representative to determine if a contract makes financial sense for your business. Keep in mind as well that you'll need to sign a contract to start processing payments with it. Contracts can range from monthly to three-year agreements.
Payment processing
Paysafe supports in-person and online credit and debit card payments from most major credit card providers. As its name suggests, the company prioritizes security during checkout with fraud prevention tools, tokenization and a chargeback management process that ensures your business will be PCI compliant.
In addition to general payment processing, Paysafe has industry-specific solutions for convenience stores, gas stations, digital marketing companies, regulated iGaming and online lottery services and more.
In-store payments are simple with Paysafe, which works with several terminals. It also works with Clover to provide a discount on the Clover Station, a powerful countertop terminal. You can also qualify for a loan program to avoid the high cost of having to buy a Clover Mini or Flex outright. Businesses can also use Paysafe as their payment processor with Ingenico, Verifone and SwipeSimple, among others.
Online payments are secure with Paysafe's Secured Checkout, which allows you to save customer payment information, create scheduled payments, track data on your transactions and integrate a custom payments page onto your website (with customer support to help with coding). Recurring payments and invoicing are also supported by online payment processing.
Mobile payments are an additional option and easily processed with your smartphone or tablet via Paysafe's mobile app.
Digital wallets
Paysafe facilitates several alternative payment methods. One of those payment methods is a digital wallet — an application that stores payment methods, such as credit card information, and allows customers to pay contactlessly. Popular examples of digital wallets include Venmo and Samsung Pay.
Paysafe offers digital wallet services through its subsidiaries Skrill and Neteller. These integrations allow your business to accept payment from users who have the Skrill or Neteller app on its mobile devices and provide an alternative payment method for users, increasing your business's accessibility.
Money transfers
It also offers a feature called Rapid Transfer, which allows customers to pay instantly with funds from its online banking account. Rapid Transfer is backed by its suite of security features and protects your business against chargebacks.
Non-U.S. alternative payment methods
Paysafe offers several alternative payment methods that are only available in European markets, including the paysafecard, paysafecash and bank transfers. While this opens up several options to European businesses, this limits the company's features for U.S.-based businesses.
Small-business loans and merchant cash advance
Partnering with Rapid Finance, Paysafe works to connect small businesses with financial solutions that include small-business loans with variable terms and fixed payments as well as merchant cash advance. However, if you decide to apply with Rapid Finance, keep in mind that you are financing through it, not Paysafe.
Paysafe offers email support general account and technical issues with a 24-hour turnaround time for responses. Phone support is also available during business hours.
Tailored pricing
Paysafe customizes pricing to fit a business's specific needs. This avoids charging merchants for features they don't need. Its pricing model also considers monthly transaction volume and average transaction amount, which can benefit businesses that are processing large volumes every month with lower rates.
Lack of transparency
Paysafe doesn't clearly explain certain features about its services. With a good deal of information on the developer website, it can be difficult for the average merchant to understand how its system works without speaking with a representative. The lack of transparency applies to its pricing as well, which can make it difficult for you to assess the feasibility of its services without going through the quoting process.
Limited U.S.-based features
While Paysafe is known for its alternative payment methods, many of them aren't available in the U.S. This limits what your business can do with its service compared with other markets, though that doesn't kick them out of the running as a competitive option.
Here is how Paysafe is ranked on major review websites:
G2 Crowd: 4 stars out of 5 stars.

Capterra: 2.4 stars out of 5 stars.

TrustPilot: 1.9 stars out of 5 stars.

Better Business Bureau: A+.
Many customers cited hidden and inflated fees, issues with accessing fees or having them returned and unexpected termination fees for lower review scores and BBB complaints, which seem to stem from miscommunications or unclear contracts.
Paysafe did say via email that it takes customer feedback into consideration and works with its teams to address recurring issues, in this case ensuring that customers are informed of all terms and conditions and presented with transparent agreements.
Reviews are inconsistent about customer service. Negative accounts say it's difficult to have issues resolved or to hear back at all. Positive reviews, however, give glowing accounts of the helpfulness of customer support reps during the initial setup. Users also touted the company's interface and features as a plus, focusing on its capabilities and streamlined process.
Square POS
Square doesn't offer an alternative to every Paysafe tool, but it is a straightforward and transparent service that can work for small business payment processing. With Square POS, you can get point of sale and payment processing and pay 2.6% plus 10 cents for in-person credit card transactions. Square also sells the hardware you need to accept magstripe, chip and contactless payments. And if you need a digital wallet, Square Cash can work in conjunction with your POS to add cash payments to the mix. Essentially, you get fewer payment options but a more reputable service.
Shopify POS
If you're looking for a merchant services provider that gives you a POS, payment processing and a hosted website, consider Shopify POS. Starting at $29 per month, you'll get all of the aforementioned features plus a payment processing fee of 2.9% plus 30 cents for online purchases. Shopify is also scalable, allowing you to pay higher monthly fees to facilitate more sales while receiving lower processing fees.
Shopify Retail POS

A version of this article was first published on Fundera, a subsidiary of NerdWallet.