The Guide to Marriott Airline Partners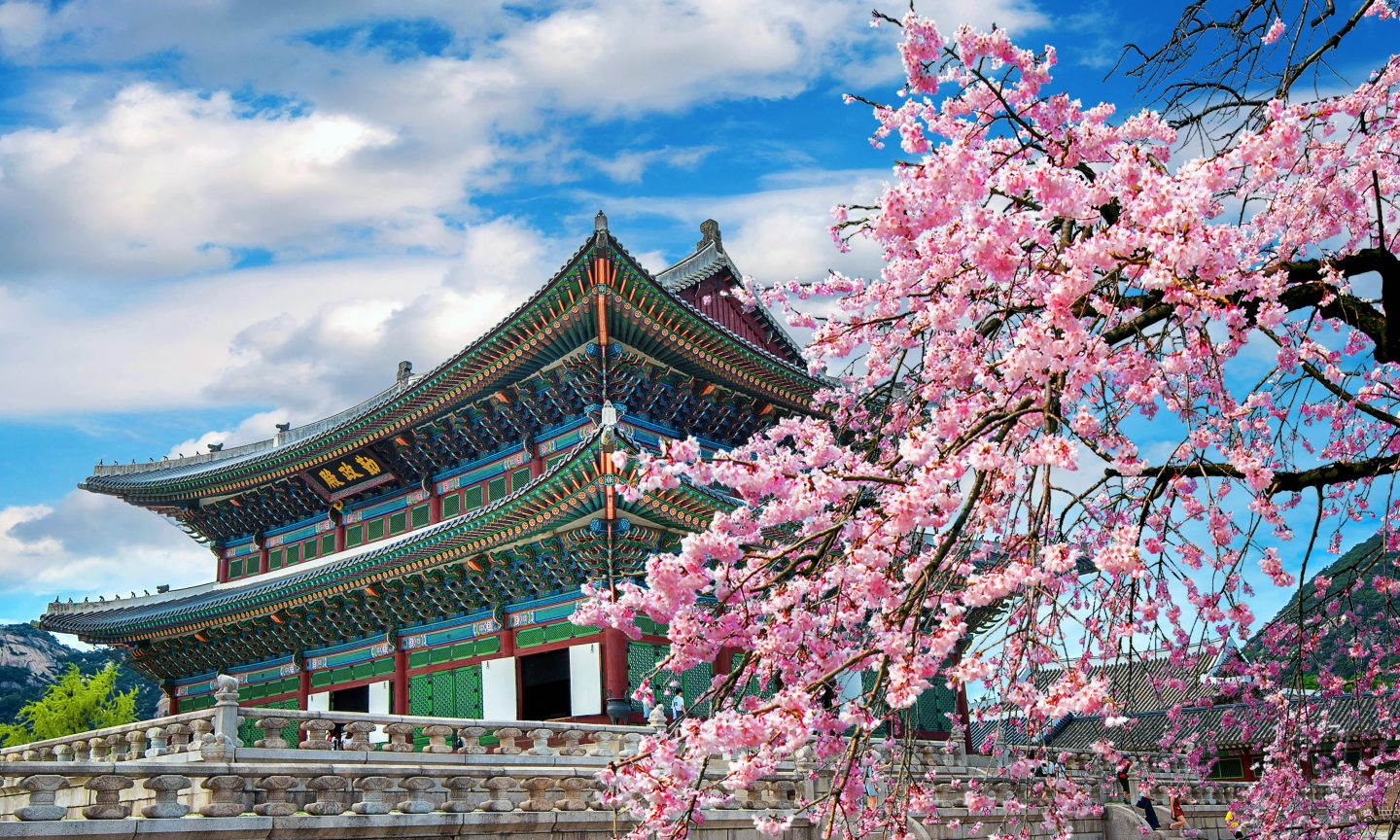 Marriott is one of the largest hotel chains in the world and offers travelers plenty of options to use its Bonvoy points for award nights. However, a lesser known feature of the rewards program is the ability to transfer Marriott Bonvoy points to 40 airlines at a ratio that's better than the transfer ratios from many other hotels to airlines.
Of the 40 airline partners, Marriott points can be transferred to 38 airlines at a 3:1 ratio, and for Air New Zealand and United Airlines, the transfer ratio is 200:1 and 3:1.1, respectively. For every 60,000 Marriott points transferred, you receive a 5,000 airline point bonus. In addition, several of the airlines that are transfer partners of Marriott are not transfer partners of the four main transferable point programs, offering a unique opportunity to obtain airline miles with specific carriers.
So if you've got Marriott points and want to be aware of all your airline transfer options, here's what you need to know, including how long transfers take and if you can move points around between different Marriott accounts.
Marriott rewards airline transfer partners and ratios
| Airline frequent flyer programs | |
| --- | --- |
| | |
| | |
| | |
| | |
| | |
| Air France-KLM Flying Blue | |
| Air New Zealand Airpoints | |
| Alaska Airlines Mileage Plan™ | |
| | |
| American Airlines AAdvantage® | |
| | |
| Asiana Airlines Asiana Club | |
| | |
| British Airways Executive Club | |
| Cathay Pacific Asia Miles | |
| Copa Airlines ConnectMiles | |
| | |
| | |
| | |
| | |
| Hainan Airlines Fortune Wings Club | |
| Hawaiian Airlines HawaiianMiles® | |
| | |
| | |
| Japan Airlines JAL Mileage Bank | |
| | |
| LATAM Airlines LATAM Pass | |
| | |
| | |
| Qatar Airways Privilege Club | |
| | |
| Singapore Airlines KrisFlyer® | |
| | |
| TAP Air Portugal Miles&Go | |
| Thai Airways Royal Orchid Plus | |
| Turkish Airlines Miles&Smiles | |
| | |
| Virgin Atlantic Flying Club | |
| Virgin Australia Velocity Frequent Flyer | |
| | |
Since you receive a 5,000 mile bonus every time you transfer 60,000 Marriott points, it makes sense to transfer in 60,000-point increments. For the 38 airlines with a 3:1 ratio, transferring 60,000 Marriott points will result in 25,000 airline miles.
The United MileagePlus ratio of 3:1.1 is unique thanks to the RewardsPlus partnership program between Marriott and United in which MileagePlus members receive a 10% bonus when converting Marriott points into United miles. A transfer of 60,000 Marriott points will yield 27,000 United MileagePlus miles, which incorporates the 5,000 mile bonus and the 10% bonus. The weakest ratio (200:1) is with Air New Zealand — a transfer of 200,000 Marriott points will only get you 16,000 Air New Zealand Airpoints.
Once a Marriott point transfer is initiated, it may take up to one week for the airline miles to post.
When transferring Marriott points to an airline, the names on both accounts must match. In other words, you cannot transfer Marriott points from your account to an airline frequent flyer account of someone else; the names on both programs must be identical.
Airline partners exclusive to Marriott
There are more than a dozen airline partners exclusive to Marriott: Aegean Airlines, Aeroflot, Air New Zealand, Alaska Airlines, Asiana Airlines, Copa Airlines, Frontier Airlines, Hainan Airlines, Japan Airlines, KoreanAir, LATAM Airlines, Saudi Arabian Airlines, South African Airways, Virgin Australia and Vueling.
You cannot transfer points to these airlines from the usual transferable point programs: AmEx, Chase, Citi ThankYou or Capital One.
Note: Although Marriott is usually the only program that offers point transfers to American Airlines, in July 2021, Citi ThankYou added American Airlines as a temporary transfer partner (until Nov. 13, 2021).
Some of these airlines offer sweet spot opportunities, like using 25,000 Copa ConnectMiles to fly across North America on United business class, which is 10,000 miles cheaper than if you were to book that award on United. Or using 62,500 Korean Skypass miles (off-peak) to fly from the U.S. to South Korea in business class.
If you've got your eye on an award with one of these airlines, a Marriott point transfer could be a good value.
When it makes sense to transfer Marriott points to airlines
Naturally, there is no one-size-fits-all answer to when it makes sense to transfer Marriott points to an airline. The value of your Marriott points and/or airline miles depends not only on the valuation of the points, but also on what type of redemption you want to use it for.
Marriott points are worth 0.7 cent each, making 60,000 Marriott points worth about $420.
If you were to transfer those 60,000 Marriott points to American Airlines, you'd end up with 25,000 American Airlines AAdvantage miles. AAdvantage miles are worth 1.2 cents each, so your 25,000 AAdvantage miles are worth $300.
Although comparatively, $420 is worth more than $300, it really depends on what you want to use the miles/points for.
For reference, a round-trip economy MileSAAver award ticket within the lower 48 U.S. states and Canada is 25,000 miles according to the American Airlines award chart. However, the cash cost of that same ticket could be significantly more or less than $300. Let's say you're eyeing a round-trip flight on American and it costs $500 in cash or 25,000 American miles. In this case, a transfer from Marriott to American Airlines could make sense, especially if you don't have a use for 60,000 Marriott points.
How to get Marriott Bonvoy points
Marriott Bonvoy credit cards
Marriott co-branded credit cards are issued by Chase and American Express. Current cards include:
Marriott Bonvoy Boundless® Credit Card (annual fee: $95): Earn 3 Free Nights (each night valued up to 50,000 points) after qualifying purchases + 10X total points on eligible purchases in select categories.

Marriott Bonvoy Brilliant™ American Express® Card (annual fee: $450): Earn 75,000 Marriott Bonvoy bonus points after you use your new Card to make $3,000 in purchases within the first 3 months. Plus, earn up to $200 in Statement Credits for eligible purchases at U.S. Restaurants within the first 6 months of Card Membership. Terms Apply.

Marriott Bonvoy Business™ American Express® Card (annual fee: $125): Earn 75,000 bonus Marriott Bonvoy points after you use your new Card to make $3,000 in eligible purchases within the first 3 months of Card Membership. Plus, earn up to $150 back in statement credits on eligible purchases made on your new Card within the first 3 months of Card Membership. Terms Apply.
In addition, AmEx has been known to offer transfer bonuses to Marriott in the past. For example, in June 2021, AmEx offered a 30% bonus on point transfers to Marriott. Timing a point transfer during a bonus from AmEx to Marriott could be a good opportunity to maximize your Bonvoy points.
Does it make sense to earn Marriott points specifically for transferring them to airlines?
Accumulating Marriott points could be useful strategy to earn points with the airline you're focusing on in a few instances:
You don't have a need for Marriott points, but you've exhausted all of your mile accumulation options with a specific airline. This can happen if you already hold an airline specific credit card and cannot apply for another one.

You need airline miles with a carrier that's not a transfer partner of AmEx, Chase, Citi ThankYou or Capital One. Marriott points transfer to 40 airlines, providing ample opportunities to accrue miles with numerous airlines.

There are no mileage earning options (other than flying) with a specific airline that's a transfer partner of Marriott and you need more miles, but cannot fly to earn them. For example, if you need miles with a foreign carrier and there is no co-branded credit card available for the U.S. market, consider transferring points from Marriott.

The value of the airline award is significantly higher than what you would get if you used those Marriott points for a hotel stay. If you see a sweet spot award ticket and the cash cost of the airline ticket is significant, a transfer could be worthwhile, especially if you don't have a Marriott stay coming up.
Transferring points between different Marriott accounts
If you need a Marriott point infusion and know someone who is willing to transfer the points to you, you're in luck because Marriott allows for point transfers between accounts.
You can transfer up to 100,000 Bonvoy points per year to another Marriott account and receive up to 500,000 Bonvoy points per year from other accounts as long as both accounts are in good standing and have been open for 30 days or more (with qualifying activity) or 90 days without qualifying activity.
To complete a transfer, the account holder initiating the transfer must contact Marriott's member support team at 1-800-627-7468.
Frequently asked questions
Marriott airline partners, summed up
Marriott is a solid loyalty program on its own, offering several options for using Bonvoy points for award stays. However, if you're looking to use your Marriott points for an award flight instead, you have 40 airline partners to choose from. Transferring points from Marriott to its airline partners could make sense, especially if you can use the miles to book sweet spot award flights.
However, a transfer isn't always the best option and depends on many factors, including the value of the Marriott points and the specific airline's miles. If you do decide to transfer Marriott points, keep in mind that you earn 5,000 bonus miles for every 60,000 Marriott points transferred.
How to maximize your rewards
You want a travel credit card that prioritizes what's important to you. Here are our picks for the best travel credit cards of 2021, including those best for: