Want to Buy Pfizer Stock? Here's What You Should Know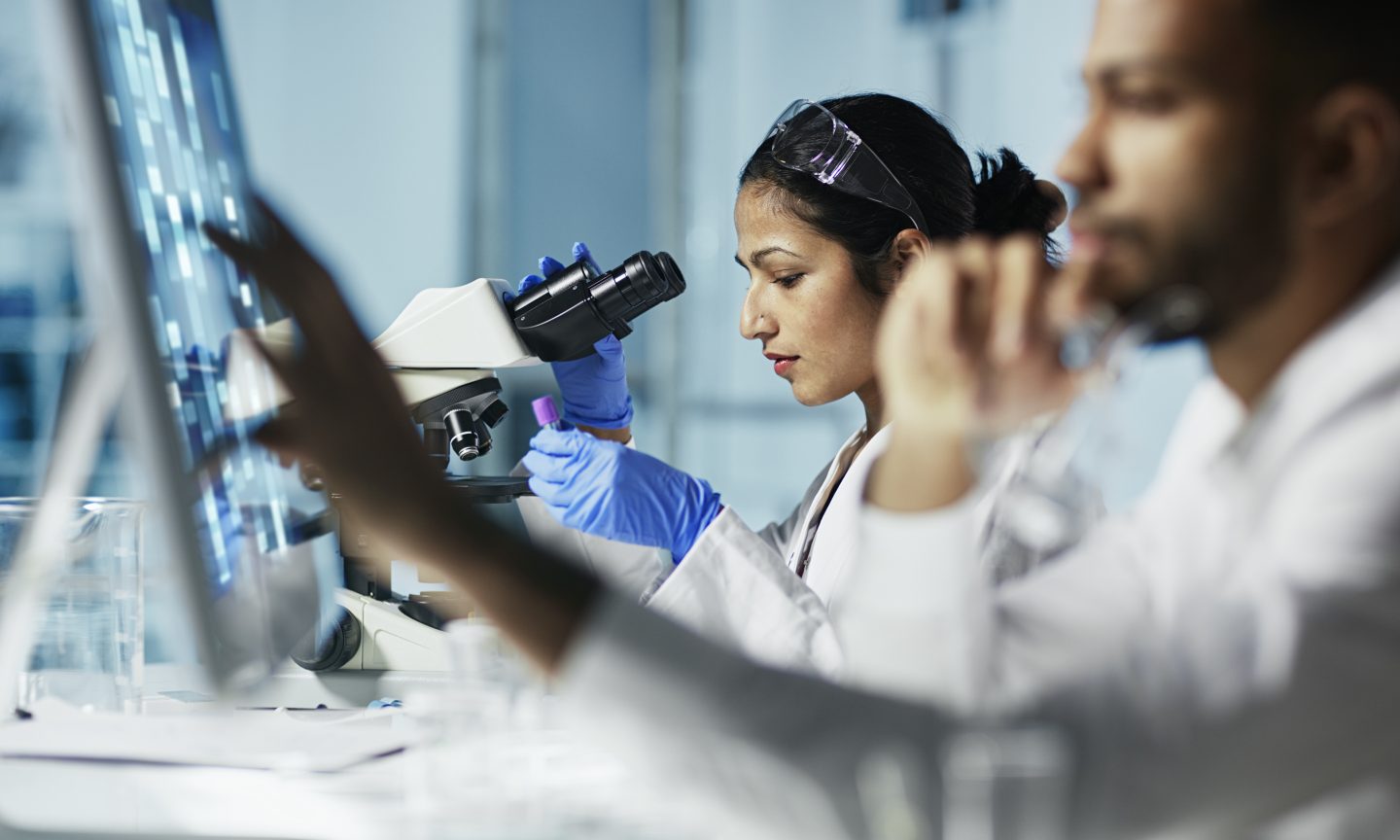 Pfizer isn't new to the limelight. The company's stock is included in dozens of health care, pharmaceutical and dividend index funds and ETFs, and Pfizer regularly makes headlines for its innovations in health care. But when its COVID-19 vaccine (developed alongside German biotech company BioNTech) was given emergency use authorization by the U.S. Food and Drug Administration in December 2020, the company gained renewed interest.
Pfizer's stock price jumped on the development, and though it corrected in the following weeks, the stock continued to trade higher than it had been prior to the vaccine news.
Pfizer's stock price today
Stock market data may be delayed up to 20 minutes and is intended solely for informational purposes, not for trading purposes.
But the question for potential investors isn't how Pfizer has performed recently — it's what might come next and whether the stock is a good fit for your portfolio. Below are three things to consider before buying Pfizer stock.
1. What's Pfizer's future potential?
It may be tempting to buy Pfizer stock based on recent headlines, but the reality is Pfizer's potential success may be already baked into the stock price you're paying today. In other words, as a retail investor, you're not on the "ground floor" so to speak — you're up against institutional investors who have the resources of an army to uncover the kind of things that move stock prices long before you do. That's why it's best to avoid investing in any company solely based on past performance or its current price.
Instead, you'll want to do as the pros do: pore over Pfizer's financial statements, revenue, earnings, projected performance and dozens of other variables to determine whether Pfizer is a sound investment. All of this data should be available through your online broker, or via an independent research site like Morningstar.
2. Does Pfizer stock fit into your portfolio?
Before purchasing any stock, consider how it fits in with your existing portfolio. Does the potential investment:
Add too much weight to any particular sector or industry?

Tilt your portfolio too far toward stocks from a particular geographic region?
All of these questions will help you determine if the stock will build diversification within your portfolio, or lead to over-concentration in one particular area.
For example, Pfizer is considered a large-cap value company, suggesting it may not see the rapid growth of, say, a relatively new tech company. However, Pfizer offers a strong dividend that has increased since mid-2009, and in 2020, its stock price was less volatile than most of its competitors. (Remember, though, that past performance doesn't guarantee future results.)
Considering these factors, Pfizer may fit in better with a portfolio that needs a greater balance toward less-volatile, income-producing value stocks. This of course is just an example; there are dozens of factors that would go into balancing your particular portfolio and determining whether Pfizer may be an appropriate investment for you.
Advertisement
| | | |
| --- | --- | --- |
| NerdWallet rating  | NerdWallet rating  | NerdWallet rating  |
| | | |
| | | |
| | | |
| | | |
3. How much should you invest in Pfizer stock?
To figure out how much you should invest in Pfizer, first take a broader look at your financial situation. Consider:
Do you have adequate emergency cash savings?

Are you comfortable with losing access to the money you invest in Pfizer for at least five years? That's generally the minimum time horizon financial advisors recommend for any stock market investment.

Have you taken care of other financial priorities, such as paying off high-interest debt?

Can you afford to lose money on your investment?
If you've answered yes to the above questions and feel ready to invest, but you still aren't sure how much to contribute, consider dollar-cost averaging. With this strategy, you'll invest a specific amount at regular periods, such as weekly or monthly. This can be less stressful than investing the full amount all at once, as it can lower the chance of buying in fully at an inopportune time.
However you decide to invest, the process to buy Pfizer stock is the same when evaluating any company. If you're ready to learn more, check out our guide on how to buy stocks.
Disclosure: The author held no positions in the aforementioned securities at the original time of publication.