Xero Accounting Review: Benefits, Drawbacks, Alternatives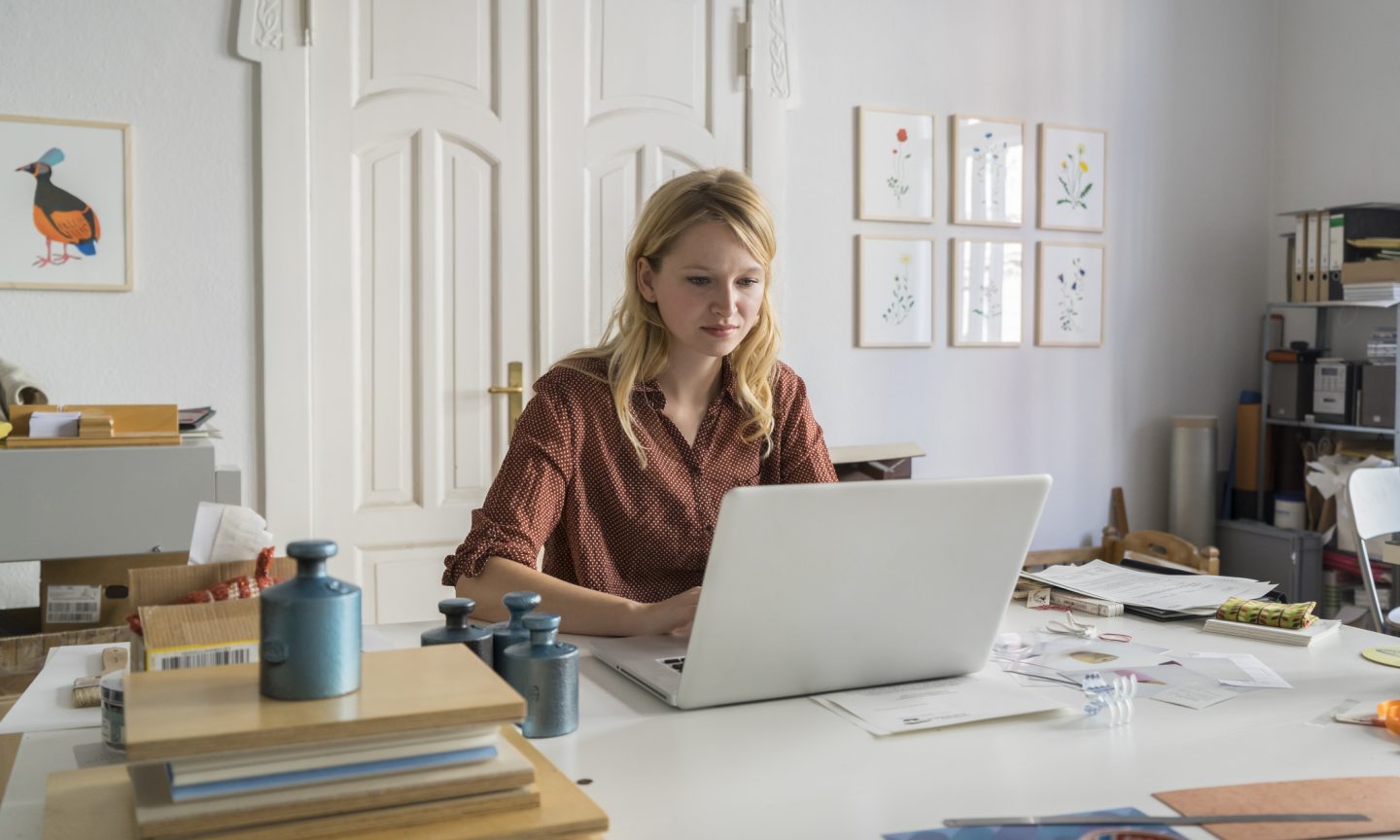 Xero is cloud-based accounting software that allows small-business owners to manage their finances and collaborate with their accountant or bookkeeper from anywhere. Founded in 2006, it's now a widely used accounting application with more than 2 million subscribers.
The New Zealand-based company stands out from the competition by allowing subscribers to add unlimited users to their accounts on any subscription tier. With plans for businesses with only a few transactions per month as well as those with around 100 employees, it can also easily grow with your business, unlike some applications limited to smaller operations. Xero also connects to and shares data with more than 800 small-business apps, like PayPal for processing payments and Gusto for administering payroll and benefits.
Unlimited users in all pricing plans.

Full reporting included with all subscription levels.

Automated bill and receipt capture.

Limits on bills and invoices with the entry-level plan.
If you run a business that you plan on growing down the road, and are looking for affordable accounting software that doesn't charge extra for additional users, Xero is a great choice.
| | |
| --- | --- |
| | |
| | |
| Maximum number of financial accounts | There's a recommended limit of 699 to keep pages loading smoothly. If the number of accounts surpasses 999, you have to start adding new ones manually. |
| Ease of sharing with accountants | Good. You can add your accountant on as a user and give them the appropriate permissions. Xero suggests assigning them Advisor permission so that they can access advanced accounting tools. It's relatively easy to find accountants who are familiar with Xero, though it's not as widely used as QuickBooks in the U.S. |
| | Good. Xero allows you to upgrade as your business grows. Plans include Early, Growing and Established. |
| | Excellent. Xero has an intuitive flow and its website offers a set of recommended online courses to help get you set up and started. |
After you start your free 30-day trial of Xero, you'll activate your account and provide the accounting software with details about your business. Then, you can connect your bank accounts to Xero, upload your business logo and decide whether you'd like to add a payment service that lets you accept electronic payments via online invoices.
When reconciling books, Xero suggests likely matches between accounting entries and financial transactions. For example, if you have an entry for an invoice of $1,000 and a recent $1,000 deposit in your bank account, it might suggest matching these two transactions. Push the "OK" icon between the two to verify the match is correct.
You can also scroll through Xero's default chart of accounts and customize it as needed, or import an already existing chart of accounts. If you have a list of existing customers and suppliers, you can import that, too. You can also grant user access to your accountant.
Promotional discounts may apply. You can tack Payroll with Gusto onto any plan for an extra $39 per month, plus $6 per month per person. Xero also lets new customers sign up for a 30-day free trial to test out all of its features.
Up to 20 invoices and quotes.

Automated bill and receipt capture with Hubdoc.

Reconcile bank transactions.

All the features of Early.

Unlimited invoices, quotes and bill entries.

All the features of Growing.

Works with multiple currencies.
Unlimited users
With Xero, you can add an unlimited number of users to your account at each subscription level. This is a notable feature for accounting software; often, lower-tier plans on such applications allow fewer users and only higher-tier plans allow unlimited users.
When adding additional users, the account owner can also set permission levels for each one. For example, you can give all employees the ability to send quotes and invoices, allow some to pay bills and limit who can see the company's complete financial picture. To keep things organized, Xero logs every action users make and compiles the history at the bottom of every transaction.
Ability to generate several types of financial reports
Xero helps transform the data you enter into useful, actionable information at every subscription level. A dashboard shows long-term trends, including the average number of days customers take to pay you and year-over-year income and expenses, while another page dedicated to cash flow provides a shorter-term outlook, charting out how unpaid bills and outstanding invoices can affect your bank balance over the next week.
You can also create more than 100 different types of financial reports, including budgets, balance sheets and income statements. Reports are customizable, with adjustable formatting and the option to add your own formulas and groupings. For instance, you can drag and drop certain expense categories into a single subgroup; an "office expenses" subgroup could include office equipment, supplies and utilities.
Time-saving tools
Online quotes: If you send an online quote through Xero, you can update it or add notes and customers see the changes in real time, eliminating the need to navigate multiple versions of quotes.
The ability to turn a quote into an invoice: If customers pay in installments, the online invoice updates the new balance in real time.

Automatic payment reminders: Send automatic payment reminders to customers if they don't pay you after a set period of time.
No phone support
Unlike some competitors, Xero doesn't offer customer service over the phone. Instead, it offers 24/7 online support. This can be a serious drawback if you need a quick answer about a technical issue or are new to accounting software and have a lot of questions.
If you can't find an answer to your question in Xero Central's library of articles, webinars and videos, submit an online ticket and Xero will route your question to a subject matter expert who will respond within 24 hours. While the assistance isn't instant, Xero's offices around the globe mean that people are working 24/7 and support requests are often answered after just a few hours, according to the company.
Limits on bills and invoices with the entry-level plan
In the Early plan, the least expensive subscription, you can only send up to 20 invoices and schedule up to five bill payments. That can be limiting, even for freelancers and sole proprietors. For unlimited invoicing and bill-paying capacity, you'll need to upgrade to the Growing plan.
You also may be limited to the highest-tier Established plan if your company does business internationally, as it's the only plan that offers multi-currency support. If you own a smaller business and don't need the Established plan's expenses or project tracking features, you might consider looking elsewhere.
Bookkeeping and accounting software

FreshBooks offers unlimited time-tracking in its lowest-tier Lite plan, whereas Xero users would have to opt into the highest-tier Established plan for that feature.

GoDaddy Bookkeeping lets small online business owners accept payments right from their phones. It's simple to use, even without prior accounting knowledge.

As the industry standard, QuickBooks Online is ideal if you have a growing business with specific accounting needs — as long as you don't mind taking the time to learn the program's ins and outs. Like Xero, it can easily scale with your business.

Sage 50cloud's Cash Flow Manager tool is a helpful feature for people who want to better understand how future transactions could impact their business. The tool also lets you adjust the timeframe to see how your business has changed over time.

Free (add-ons available).

Wave is a solid choice for small businesses looking for free accounting software.

Zoho Books' plans all come with free live chat and phone support.
Hillary Crawford, a staff writer at NerdWallet, contributed reporting to this article.